EP: Radio Pwr, Fryars
Becky Rosenberg listens to the the seminal EP of the best British Hip Hop artist you've never heard of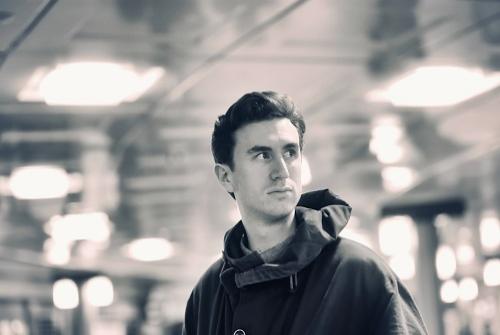 Fryars – a.k.a. Benjamin Garrett – is the one-man electro pop-crooning wunderkind whom you've probably not heard about but soon will. He's recently been announced as one of the supporting acts for the first half of London Grammar's tour starting this month in Brighton.
This career-launching announcement is coupled with Fryars' EP, Radio Pwr, to be released this month. The record as a whole includes Fryars' failsafe vocals, strong beats and melodies transitioning smoothly between pared down hip-hop, alt-pop and sublime electro. The overall result is stylish, surprising and definitively his own.
Lead track, 'The Power' is a relaxed summery tune that showcases sultry vocals. Wait for the subtle hook and Fryars singing "I'm hanging up my microphone for vicodinlike highs," the singer then reveals an impressive falsetto and a glittering pop chorus. 
'Wedding Crasher' is a slow, smooth track; the sumptuous beats balanced with strings make for an alternative hip-hop sound. The strings continue into 'Yoni' creating an ethereal and haunting atmosphere. However the track does not fade away, instead maintaining a satisfying pop sound. A brief return to hip hop sounds in 'Cypress Avenue' lead to 'You're Listening to Radio PWR', before ending with 'You Hold the Key to My Heart' which creates an impressive tableau – think Daft Punk mixed with Frank Ocean.
The new style of experimental hip-hop that Fryars is creating punctuates the ethereality of the EP with an urban grittiness. The lyrics of 'Wedding Crasher' provide the emotional core of the album. The line "she wants a man who knows bright lights, wild nights, hits the heights and this strange figure, he just might…he just might" shows his youthful poetry. But what starts as a testament to bold debauchery quickly escalates to tragedy. 'Wedding Crasher part II' shows elements of social discontent and disillusionment. Fryars has an unapologetically dark voice, exploring youth, life and death as a modern-day beatnik.
The overall result is a bold EP creating individual melodies with unexpected hooks and changes in tempo. Yet the tracks never become too experimental or instrumental, remaining firmly in the realm of electro pop. Indeed 'The Power' remains the most memorable tune of the EP, a wellrounded accomplished effort, but each track bleeds into the next, contributing to the tone of the whole.
On his Facebook page, Fryars describes Radio Pwr as his 'seminal EP.' If an EP release is a make or break moment, this is definitely the former.