Books: The Spider King's Daughter
Emma Greensmith considers the debut from Faber's youngest ever female signing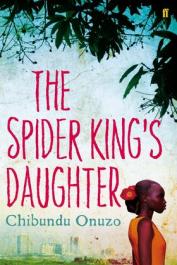 Whilst it is certainly impressive that at twenty years old, Nigerian born Chibundo Onuzo is the youngest ever female to sign a book deal with Faber, the premise of her novel did not excite me. Pitched as an against-all-odds love story between a wealthy girl and a street vendor in the divided world of contemporary Lagos, it sounded like yet another modern (or if I were to be unkind, rehashed) Romeo and Juliet, an unnecessary addition to an already overflowing canon. I was prepared to be underwhelmed.
I am pleased to admit just how wrong I was. With the two teenagers alternating as narrator, the story started with an unexpected bang (or more precisely, a "hit") and continued to hold my reluctantly-offered attention until the final page. Although the premise may be unoriginal, Onuzo's skill as a storyteller is quite exceptional. Her prose manages to be both gentle and exhilarating at once, and combines moments of touching humour with some hard-hitting observations about the hypocrisies of class divide: "How dare they bully my driver when they knew I was in the car?"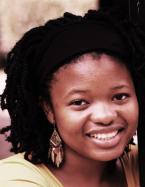 Perhaps I was guilty of 'judging a book by its cover'. I urge you not to do the same, and to give this impressive debut a go. After all, if Onuzo can get published by nineteen and promote her novel whilst studying for her finals – not to make you all feel like massive under-achievers – then surely we can make time for some reading-for-pleasure. Because that's exactly what The Spider King's Daughter was: a pleasure to read.
Faber and Faber, £12.99, trade paperback