How a university impacts a city's social and political landscape
Cambridge and Peterborough are in many ways very similar. So why do they vote so differently?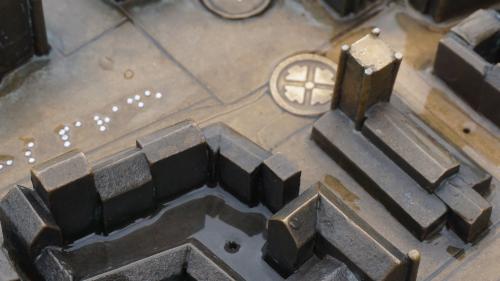 Geographically speaking, Cambridge and Peterborough should be fairly similar. Both are cities with comparable populations in East Anglia about 30 miles apart. However, that's where the similarities end. Despite being the two major population centres in the recently-formed Cambridgeshire and Peterborough Combined Authority, the two cities vote very differently.
Look at a map for the 2017 mayoral election for the Authority, and it's easy to spot the yellow island of the Cambridge City council ward in a sea of blue. In the 2017 general election, Daniel Zeichner increased his vote share with an overall majority for Labour decisively defeating his main rivals, the Lib Dems. In Peterborough, Fiona Onasanya of the Labour party also won the seat off of the Conservatives - but only by the skin of her teeth with a majority of 607. While Cambridge voted 73.8% to remain in the EU, in Peterborough it was 60.9% to leave.
"While Cambridge might seem fantastic on paper, there also exists the question of who this growth serves"
The one big difference between the two cities? A university. After Loughborough University closed its Peterborough campus in 2003, Peterborough became the second largest UK population centre not to have one. Cambridge, on the other hand, is synonymous with its university in the public imagination. Since 1209, the University has been a major force in shaping the city, so that what would otherwise be a medium-sized market town is now considered a world leader in research and new technologies. With the coming Varsity line, the Silicon Fen, and the UK's fastest growing city economy, Cambridge is booming. The University plays a considerable role in this.
Peterborough is also growing, with more business start-ups than Cambridge in 2016. Its churn rate, however, is five times higher. Cambridge still by far outstrips Peterborough in terms of wages: Cambridge's average weekly earnings are £608.60, while Peterborough's sit below the national average of £538.70 at £497.20. 
While Cambridge might seem fantastic on paper, there exists the question of who this growth serves. Cambridge might be the UK's fastest growing city, but last year it also won a new accolade: Britain's most unequal. While new jobs have helped contribute to Cambridge's population growth rate of 14.5% over the last ten years, concerns have been raised over who this growth really benefits.
Cambridge is one of the most expensive places in the UK to live, with the average house price of £505,190 far outstripping the countrywide average of £278,230. Many residents see the University as exacerbating the housing shortage through the amount of student accommodation it owns, particularly in the centre of town. Meanwhile Peterborough, which like Cambridge is only a 50 minute train-ride away from London, has so far avoided such dramatic increases in house prices.
Universities are can be highly beneficial for their local areas, creating jobs and injecting spending into the surrounding economy. Cambridge evidently benefits enormously, and will hopefully continue to do so for another 800 years. However, we need to be mindful of how the effects of this growth can be spread more evenly, both within the city and across the wider region. The disparities between Cambridge and Peterborough demonstrate the advantages and disadvantages of having a high-skilled, research-intensive economy, but equally show how geographically-concentrated its effects can be.
A university education is one of the strongest predictors of voting behaviour, and there is an increasingly noticeable divide between our university towns, which tend to be wealthier and have a higher percentage of graduates, and their surrounding areas.
However, the socioeconomic impact of having a university so central to a city's economic health must also be considered. It may feel like we have become a more politically polarised country over recent years, but it is no coincidence that socio-economic inequalities have also been growing. Until this gap starts to narrow again, it seems unlikely Cambridge and Peterborough will be voting similarly any time soon.