Meet the candidates: Amatey Doku
With elections kicking off this week, Varsity spoke to the five people who think they have what it takes to become CUSU President. Voting will run from 1st–3rd March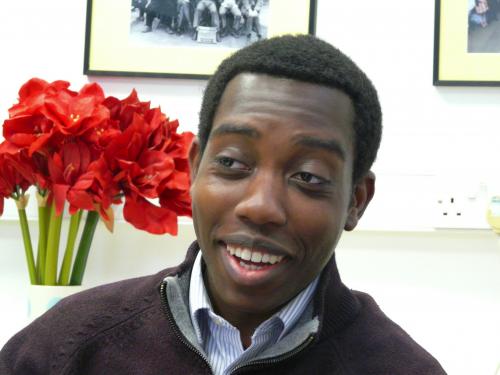 Amatey Doku is a sociology finalist, and was Jesus's student union President until the end of last term. Last week, he was mentioned in a Varsity article which was picked up in the Guardian, regarding Jesus College Students' Union's vote to repatriate Jesus College's Benin Bronze cockerel to Nigeria.
His campaign seeks to bring CUSU closer to the students it is designed to represent, while seeking to maintain the power of JCRs and MCRs, which he sees as the "number one port of call" for students.
"Fundamentally," he told Varsity, "my vision is for a CUSU that is in touch with students a lot more, but that supports JCRs…JCRs are the most important thing for students if there are issues with the college or with the university."
Asked what the role of of the students' union would be if more power were handed to JCRs, he said: "for me, I see the role of CUSU on the one hand as getting on with representatives at the top levels" – getting into committees and facilitating negotiations.
"In relation to JCRs, it's about saying 'we are completely at your disposal'; JCRs need to feel like they have complete support from the top."
"I also recognise," he added, "the fact that every college has different issues, and that's also something that needs to be taken into account…that is fundamentally the vision behind this campaign".
Varsity asked him if this process of devolution would mean he would lead a less political CUSU.
"If it's in the best interests of students to speak out," he said, citing the scrapping of maintenance grants as an example, "then we'll do that, whether it's political or not". He described supporting the continued political work of the autonomous campaigns as "important", and said that they should be "given the freedom to continue doing what they're doing".
He defended CUSU's role as a political body, saying any issue with which students have a problem "needs to be tackled".
Despite the support he showed for some elements of current CUSU practice, he also flagged up several issues which he perceived.
"CUSU has a lot of challenges," he said. "It is to some extent underfunded, and that can get in the way of it fulfilling its duty to students".
Doku advocated the current push to see the students' union funded by block grants from colleges, rather than by individual student contributions.
"I do think that CUSU being left to the markets in this kind of way is problematic," he said, "especially if more colleges go: 'well, are we getting value for money? I don't think that question should factor at all into student representation".
His mandate states his intention to create a "Vice-President's Council" of JCR representatives, to provide an immediate point of contact and oversight". He told Varsity that such a body would be "right at the heart of CUSU decision making". He also made a commitment to "meet every JCR president every term".