BME academics face 'horrifying' career prospects
The research comes in response to a report released last year which showed that only 85 out of 20,000 professors in the country were black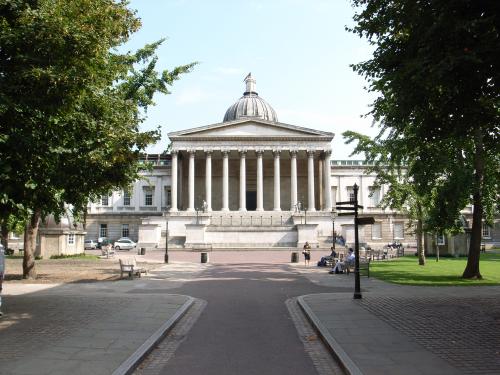 New research by UK universities has revealed a "horrifying" picture for the prospects of BME academics.
This comes after a report released last year by the Runnymede Trust, which showed that of the almost 20,000 professors in the country, only 85 were black; of these, only 17 were women.
The research has been undertaken as part of an initiative to combat these racial disparities; in 2014, the Equality Challenge Unit designed a race charter looking to tackle the problems, to which 30 universities signed up.
These included Russell Group universities such as the University of Oxford, smaller research-focused institutions such as the University of Reading, and newer institutions such as Coventry and De Montfort. The University of Cambridge was not one of the 30 universities that signed up.
As part of the programme, universities had to analyse their data on recruitment, progression, and seniority of their ethnic minority staff members, as well as their information on the attainment gap between white and non-white students.
Of these 30 institutions, eight were awarded the higher education sector's first charter mark for promoting racial equality in 2015 in recognition of their work. These awards were presented at a ceremony in Westminster on 20th January, with civil rights campaigner Baroness Lawrence of Clarendon as the guest of honour.
Professor Ijeoma Uchegbu, Pro Vice-Provost for Africa and the Middle East at University College London – one of the universities that signed up to the scheme – said that "the analysis made for tough reading for senior staff".
For example, an analysis of historic data revealed that at UCL black members of staff were far less likely to be promoted than their white counterparts; for black academics, the chance of promotion was around a third of the rate for white academics. Prospects for Asian staff members were slightly better, but still below those of white staff members.
Professor Uchegbu, who told Times Higher Education that some of the numbers "were horrifying", recalled that "as a PhD student, I knew I wanted to be an academic, but was told I would never make it." Instead, she was advised to become a pharmacist, as this was the expected route for ethnic minority women to take following study at the School of Pharmacy.
She added that the new figures were an improvement on 20 years ago, when there were no ethnic minority members of staff at UCL.
Laura Serrant, a professor of community and public health nursing at the University of Wolverhampton, is a patron of the new charter, which she believes will help to reduce "unwarranted variations" in success rates between white and BME staff members by making them aware if ethnic minority staff are consistently shortlisted for interview, recruited, or promoted at lower rates than white staff.
Professor of Education at Cambridge, Diane Reay, reacting to the news, told Varsity that there is "growing evidence across the university sector of institutional racism in relation to BME staff appointments".
She said that this was "particularly a problem for the elite universities including Cambridge." However, she added that "there is a strong will to try and change things in Cambridge".
"Paradoxically a traditional sense of fairness works against making progress," she added, because it "leads not just academics but the English more generally to feel they should not make what they perceive to be allowances on the basis of race or any other aspect of identity".
She added that in the UK we have a "much more negative attitude" to positive discrimination.
Speaking to Varsity, Nafis Khan, a member of the CUSU BME Campaign, emphasised the importance BME staff members not only for its own sake, but also because of its impact on the student body, saying that a "lack of BME academics does have an impact on the welfare of the student body because representation is so important; if we can't see ourselves in the people we are studying or the people that are teaching us, that can lead to intense feelings of alienation".
She added: "Not only is it important to address issues of representation of within the academy in terms of lecturers and supervisors, it is also really important to think about the curriculum – the people we are studying, and what types of knowledge we are consuming and valuing."
"We need to make it clear that academia would not be reserved for white middle-class students. Access for BME students should not just stop at having gotten your offer and matriculating, but it can be as simple as feeling like you belong."
When contacted, a university spokesperson told Varsity: "The university is committed in its pursuit of academic excellence to equality of opportunity and to a proactive and inclusive approach to equality, which supports all under-represented groups, promotes an inclusive culture, and values diversity."
The university added to this by saying: "there has been an increase in the total number of BME academic staff employed by the university over the period of 2011-2015 and the university continues to work hard in this important area."