Union drinks go on without CUSU LGBT+
Despite CUSU LGBT+ dropping their support for the Union's weekly drinks event, the Union has announced that it will continue to host the event in their absence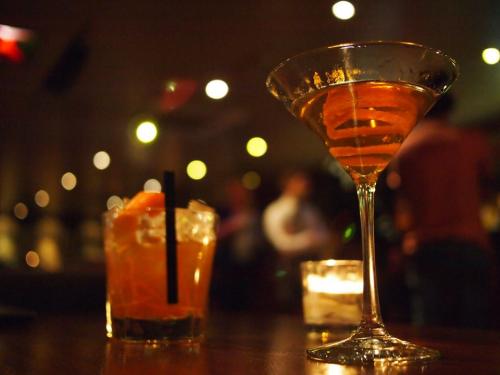 CUSU LGBT+ have dropped their partnership with the Cambridge Union on weekly drink events after the feminist academic Germaine Greer was invited to give a talk, while the Union announced its intention to carry on the events regardless.
In a post to the CUSU LGBT+ Facebook page, Ents Officer David Lowis stated that "agreement amongst Trans students is that [Greer's invitation] disqualifies the Union as a space for Trans people to feel welcome and safe. Therefore, drinks at the Union will be cancelled indefinitely."
However, a spokesperson for the Union stated: "The Union will continue to host a drinks event on Mondays for the Cambridge LGBT+ community, and are disappointed to hear CUSU LGBT+ no longer wish to collaborate with us on this."
As Varsity reported on Thursday, the CUSU Trans* Campaign had formally objected to Greer's invitation to speak at the Union in light of previous comments characterized by the campaign as transphobic, including referring to some trans people as a "ghastly parody" and comparing post-operative MTF trans people to Norman Bates, the villain of Alfred Hitchcock's film 'Psycho'.
A boycott initiative against Union drinks began in the CUSU LGBT+ zine Get Real' on Thursday, in an article by Em Travis, the comment editor. The editorial staff of Get Real announced their own intentions to boycott Union drinks in a statement signed by the editor, Hesham Mashhour, who sits in that capacity on the CUSU LGBT+ committee.
Lowis went on to offer an alternative event to the talk, a discussion on trans-positive feminism, aimed at "countering the horrible opinions Ms Greer is trying to spread with an event celebrating trans feminism and showing that we stand for good vibes and inclusivity for all, not ugly, hate-filled discrimination."
Sarah Brown, a trans activist and former Cambridge city councillor for the Liberal Democrats, has been invited to speak at the event, to be held at St John's College at the same time as Greer's talk at the Union.
Future drinks events endorsed by CUSU LGBT+, according to the post, will "probably" be held at the University Social Club.
Reaction to these developments has been mixed. One fourth-year student said of the Union: "At what point do the opinions or welfare of the trans community actually get taken into account in all this?"