Call for Cambridge-Oxford cycle superhighway
Cambridge MP Julian Huppert has called for a 77-mile cycle route from Cambridge to Oxford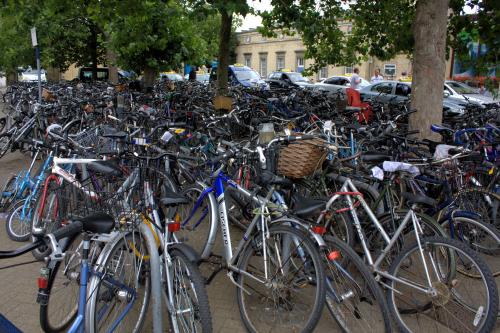 Julian Huppert, the Liberal Democrat MP for Cambridge, has called for a 77 mile cycle superhighway to be built alongside the 'Varsity' train line between Cambridge and Oxford, which will be reopened in the coming years. This follows London Mayor Boris Johnson's call for a 120 mile cycle route to follow the route of the planned HS2 rail link between London and Birmingham.
Huppert, a champion of cycling and cycle safety, has argued that this idea "is worth investigating further" because it will encourage the public to get involved. Speaking to Varsity, he said that he "would definitely like to see a cycle path considered along with proposals for the Varsity line.
"As Cambridge and Oxford are two great cycling cities it makes sense that investment in a rail line which serves both should take cyclists into account."
£77 million has been set aside by the government to encourage cycling in and around Cambridge, Oxford, Manchester, Leeds, Birmingham, Newcastle, Bristol and Norwich. As a £250 million development of the Cambridge to Oxford rail link is already in the pipeline, adding a parallel cycle route to the plans would have a small environmental impact, and add little to the cost. 
This proposal comes as the government pushes an initiative to encourage people to take up cycling to reduce congestion, adopt healthier lifestyles and travel by more environmentally friendly means.