A smart drug explosion
Reports suggest a dramatic increase in the use of smart drugs at top universities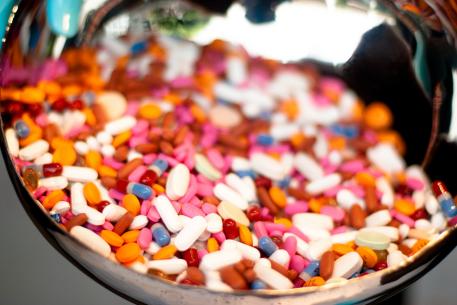 Students at top universities, including the University of Cambridge, are increasingly using 'smart drugs' in order to boost exam performance, Sky News has reported.
Doctors have warned that more and more students are obtaining and using the drug Modafinil to stay alert and focused for long periods of time. Modafinil is a psychostimulant, designed to treat narcolepsy, and is supposed to be available only on prescription. It has also been used in the military to keep soldiers awake during extended periods of combat.
However the internet and student dealers mean that the drug is becoming increasingly commonplace, especially in the world of academia. Students normally pay around £2 a pill; while it is illegal to sell prescription-only drugs, buying them is not. The drug Ritalin, which is prescribed for children with Attention Deficit Hyperactivity Disorder, is popular among students for its ability to increase focus.
Barbara Sahakian, professor of clinical neuropsychology at Clare Hall, said that there has been an "explosion" in recent years of students taking cognitive enhancing drugs. Her research has found that 17 per cent of students in some US universities were willing to admit to taking psychostimulants for academic purposes.
"A lot of young people are purchasing these drugs over the internet, which is a very unsafe way to get these drugs because you don't really know what you're getting, and you don't know if it's safe for you as an individual…I think a lot of students feel it's very unfair that other students are taking these drugs during exams and they feel that they're losing out because the other person has a competitive advantage", said Sahakian.
A former Natural Sciences student at Trinity College bought Modafinil online in the run-up to January exams this year. "I got them off this guy on an online forum. A horrible idea, I know, but I was desperate and I would have tried almost anything…it didn't make me concentrate more or anything like that, it just kept me awake. It worked quite well but if you wanted to go to sleep you definitely could.
"I didn't really have any negative side effects, apart from when I didn't sleep for two nights in a row. On the third day I would be quite drowsy and even hallucinate quite a bit. It was quite scary sometimes, once I thought all my skin was falling off in the shower!
"I wouldn't say I would never use them again but I would prefer to just try [and] manage my time better, and definitely never more than one night again."
However not all students are as eager to experiment. Mollie Wintle, a second-year student at Murray Edwards, said: "I've never used them, and don't think I ever would for an important exam as I'd be too worried about the effects. Maybe I would if I was revising for a less important one."
Speaking to Cambridge News, Professor Sahakian said: "Some students feel when you go into the exam perhaps there should be a test to see whether you're on the drug or not, because otherwise there's no way of detecting whether you are or not."
However Wintle pointed out that while she "would be annoyed at the idea of unfair advantage, testing would probably be too impractical."
There are no clear disciplinary guidelines for the use of cognitive enhancers at Cambridge. A spokesperson for the University said: "The use of prescription drugs without the approval of a qualified medical practitioner is not to be recommended under any circumstance as unforeseen side effects can be serious."