App enables students to search UL catalogue
An iPhone app has been released that allows students to search the University Library catalogue
A postgraduate student at the Cambridge Computer Lab has released an iPhone app that allows users to search the University of Cambridge's Library catalogue.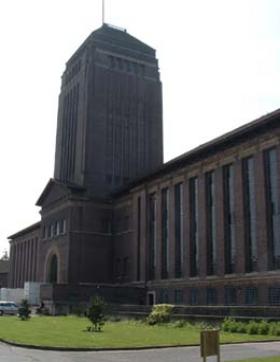 The free app was released earlier this week and currently allows users to search five of the largest libraries in the University.
The libraries currently searchable are the UL, Betty & Gordan Moore, Medical, Central Science and Squire Law.
The developer, James Snee, wrote on his twitter page that there will be an update in the near future to allow users to search college libraries.
Speaking to Varsity, Snee said the app "was really just born out of procrastination and an interest in the open API the library provides."
When the user opens the app, they are presented with a simple search page where they can type their search terms and select the type of search they want; for example, Title or Author Name.
Search results are then listed. When the user selects a search result, they are provided with details of the book's location. This location can then be seen on a map if the user wishes.
This unofficial app comes as an alternative to the University of Cambridge's official iPhone app which allows students to search the Newton catalogue.
However, instead of being a native application, the official University of Cambridge application just provides an embedded version of the Library's online search system.
When asked what made this app different to the University's official webapp, Snee said: "There are several differences between my app and the official webapp. The foremost being that mine is written natively for iOS. Also, my application allows the user to see the location of a library book using a Google Maps view."
Snee added that he is looking to add new features to the app and encourages students to send in their suggestions.
The free app called, UCAM Library Search, is available now in the Apple app store for the iPhone, iPod Touch and iPad.