Michael Mansfield QC to enter fight to be Chancellor
The lawyer, who has been nominated by a number of high-profile academics, is expected to gain the 50 signatures needed to become an official candidate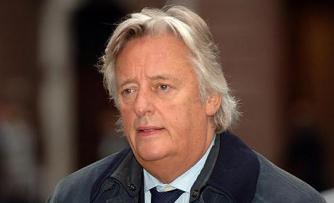 Members of the Senate have nominated the distinguished barrister Michael Mansfield QC for Chancellor, stepping up an already closely fought competition. Mr Mansfield has accepted the invitation, and his nominators now need to find 50 signatures of support by 17 June in order to make him an official candidate.
Mansfield will be the fourth of an eclectic group of nominees in an increasingly controversial election: the list of candidates so far consists of Lord Sainsbury, Abdul Arain, owner of Mill Road's Al-Amin store, and 'national treasure' Brian Blessed.
Mansfield is famous for acting on behalf of the perceived underdog in legal cases, often defending those who have suffered at the hands of the state. In his most notorious and controversial case, Mansfield acted on behalf of Mohammed Al Fayed in his pursuit of the truth surrounding the death of his son, Dodi, and Princess Diana in Paris in 1997. His on-going work includes an inquiry into the 1972 Bloody Sunday killings in Northern Ireland on behalf of the families of the victims.
In 1984, he established Tooks Chambers, a law firm which prides itself on 'protecting the individual against the interests of the state', and he has claimed that 95% of his work comes from legal aid. In 2010 he was awarded the Legal Aid Lawyer of the Year Award for Outstanding Achievement, and in 2008 he received the Chambers and Partners Lifetime Achievement Award.
Mr Mansfield has said that he sees his nomination as 'a fine opportunity to defend the principles of Higher Education and critical thinking in particular, which have been steadily eroded by successive governments wedded to market forces.'
Mr Mansfield has been nominated by several outspoken members of the Senate, such as Dr Jason Scott-Warren, Dr Priyamvada Gopal and Dr Ian Patterson, all of whom recently signed an official Grace, proposing a vote of 'no confidence' in the Universities Minister, David Willetts. It seems likely that Mr Mansfield will draw significant support from those who opposed recent cuts in the Higher Education budget.
The nominating members of the Senate draw out the differences between Mr Mansfield and Lord Sainsbury, underlining the importance of a 'symbolic leader' for the University, who does not represent 'the very market forces that have undermined so much of what we hold dear'. They go on to state that 'even if Mr Mansfield does not win this election, the campaign in his support will be able to articulate very clearly the fundamental opposition between what these two men stand for.'