Few surprises in SU Sabbatical Officer elections, with only one role contested
Chloe Newbold won the position of Women's Officer, the most hotly contested of the non-Presidential positions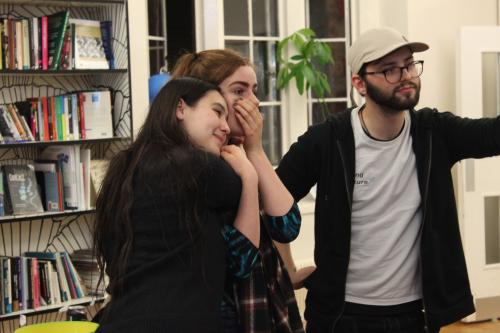 Having won their respective elections, Ben Margolis (Undergraduate President) and Aastha Dahal (Postgraduate President) will work alongside Chloe Newbold, Kerensa Gaunt, Esme Cavendish, Siyang Wei, Alice Gilderdale and Howard Chae in next year's Student Union Sabbatical Team, set to take up their positions in July.
Freddie Poser will take up the non-sabbatical role of University Councillor.
This was the first round of elections following the merger of CUSU and the GU into the new Cambridge Students' Union (Cambridge SU). There was a 20.88% turnout, with 5,138 votes cast in the election. Although this represents the highest number of votes ever cast in a Cambridge Student Union election, due to increases in student numbers this figure in fact represents a proportional decrease on last year's CUSU election turnout of  22.2%.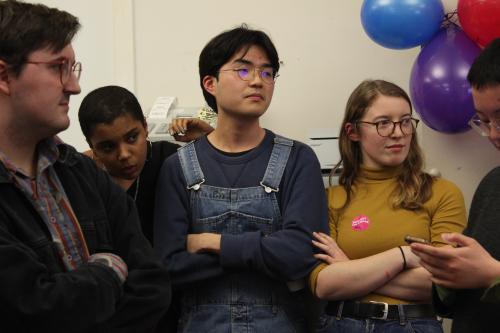 The minimal increase in raw voter numbers, coupled with the fact that this represents a proportional decrease in overall turnout, will likely serve as a disappointment in a year in which many candidates specifically highlighted an increase in Student Union engagement as a focus of their campaigns. 
The roles of both undergraduate and postgraduate Access, Education and Participation Officer, Disabled Students' Officer, Welfare and Community Officer, and the newly-created BME Officer were all uncontested this year. All other positions were contested, with the positions of Women's Officer and Undergraduate President roles both seeing particularly strong competition, with five candidates running in both elections.
This year, uncontested positions saw particularly high numbers of students casting their vote to Re-Open Nominations (RON). 
The role of Women's Officer was the most hotly contested of the non-Presidential sabbatical roles, with five candidates vying for the position, a substantial increase from the past few years. 
In a tightly contested race, Chloe Newbold won the election in the fourth round of voting, winning a final total of  921 votes to second-place candidate Bella Harter's 650. Newbold led at every round of voting, having received a total of 738 votes in the first round, over 200 more than her nearest competitor. 
Over 2,000 valid votes were cast in this election. In the first round of voting, in which all the candidates were still in, Flannery McIntyre was eliminated after receiving 123 votes. The other candidates received similar totals with Rowan Fox receiving 135, RON 206 and Marisa Clements 371. 
Newbold's campaign was based around building an "open and inclusive space for all women and non-binary people." This means building an intersectional and democratic feminism that campaigns for safety and justice in our University." 
Like many candidates, Newbold made pledges on a wide range of issues, including resisting Prevent and stopping the trend towards casualisation in work, particularly for post-graduate students. As was the case for the majority of candidates for the position of Womens' Officer, Newbold highlighted the importance of supporting those who come forward with complaints relating to sexual misconduct, an issue which has been particularly prominent in the wake of recent press allegations regarding Cambridge Colleges.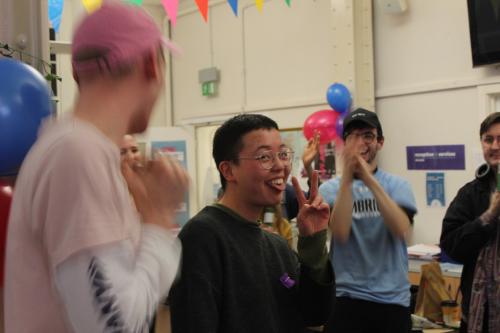 Another of the contested roles this year was the position of University Councillor, with Jess O'Brien, the current Disabled Students Officer, and Freddie Poser fighting for this role. Poser won this election, receiving 1,563 votes in the second round, surpassing the lowered quota after RON was eliminated. A total of 3,259 votes were cast in this election, with Jess O'Brien receiving 1240 following RON's elimination.
Central to Poser's election platform was the aim of arguing that all sexual harassment and assault cases be dealt with by the independent Office of Student Conduct, Complaints and Appeals (OSCCA). He also proposed to introduce university wide lecture recording, and encourage the regular publication of statistics such as gender attainment gaps. 
He received the endorsement of both the Cambridge University Liberal Associaty (CULA) and the Cambridge University Labour Club (CULC), who said that although he was "not aligned with our party, Freddie's manifesto and promises for a greener, more transparent, and accountable university most certainly align with our values".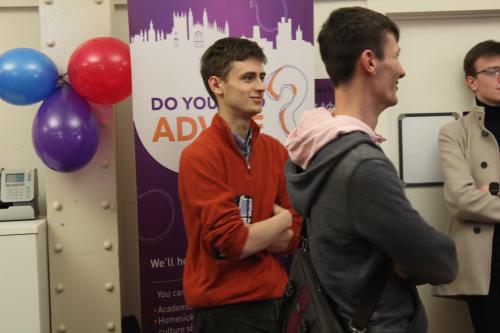 Twice during this election campaign Jess O'Brien was issued with campaigning bans. The first of these came after she failed to remove the endorsement of CUSU Part-Time Executive for Education, Rory Kent, despite being instructed to do so by the Elections Committee. 
The second penalty came after a facebook account under the name of Isceá Aloisia Ó Brian asked Cambridge Zero Carbon to 'endorse RON' for the role of Disabled Students Officer. Although O'Brien denied being responsible for the message, Kerensa Gaunt, the only candidate, cast doubt on O'Brien's account, suggesting that a message sent "by a third party without their knowledge is in my view implausible and, even if true, still unacceptable". 
Kerensa Gaunt, who was uncontested, won her own election for the role of Disabled Students' Officer (DSO) with 546 votes, of a total of 746 cast. 
This was the first year that voters had to tick a box to confirm that they identified as disabled before being about to cast their ballot. Previously the request that only self-identifying disabled students cast their ballots in this election had been indicated only in the writing printed at the top of the voting page. 
As a result of the new change, turnout in this election decreased dramatically from a total of 2,599 votes cast last year, to just 746 in this year's election.   
Gaunt has spent two years on the Disabled Students Campaign and co-founded the DSC Accessibility Pledge, which around 30 University groups have signed.
Her major policy proposals include securing the future of the Disability Resource Centre and the University Counselling Service and pushing for continuous and co-ordinated curriculum, exam and welfare reform.
The election for undergraduate Access Education and Participation Officer was one of six elections to go uncontested tonight. Esme Cavendish, a third year English student at Christs', was the victor, securing 2,581 votes of a total 3,336 cast. In this election, 755 votes were cast for RON.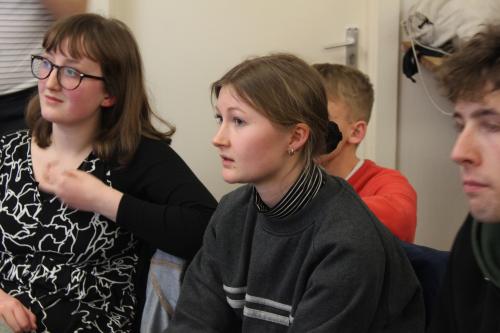 Cavendish has previously served as Christs' JCR Access Officer and, in her manifesto, states that she has been a "proactive member of the Cambridge Zero Carbon campaign for the last two years". 
Her major policies include tackling attainment gaps through using disaggregated data from the universities admissions statistics. She also proposes to hold termly access forums where JCR Access officers are able to meet and coordinate their efforts. 
The election for Postgraduate Access, Education and Participation Officer was won by Siyang Wei who gained 2,150 votes. Although this election, too, was uncontested, there were similarly a large number of votes cast for RON, totally 850.
Wei ran on a platform of working with the university to improve their funding search tool and streamlining application processes. They also hoped to push means-tested funding for postgraduates and launch an inquiry in PostGraduate tuition fee inflation.
Wei has previously served on the BME and LGBT+ Campaign Committees and, as an undergraduate, was Co-Chair of the Cambridge Universities Labour Club (CULC). This year, Wei has worked as part of the GU Executive, first as as Open Portfolio and later as Disabilities Officer. 
The role of Welfare and Community Officer was also uncontested. In this election, a total 3,182 votes were cast, with Alice Gilderdale winning the position with a total of 2,450 votes. Once again the number of votes cast for RON in this election was notable, standing at 732.
Gilderdale's major policy proposals included campaigning for a counsellor in each college to provide an immediate point of call for students. She also hopes to implement mandatory anti-racism and sexual harassment training for tutors and porters. Her previous experience includes co-Chairing the CUSU Ethical Affairs Campaign for the past two years. 
The role of BME Officer, a new post for this coming year, was also uncontested.This position was won by Howard Chae, who gained a total of 517 of the 733 total votes cast. As in the case of the Disabled Students' Officer and Womens' Officer elections, voters were asked to vote in this ballot only if they self-identified as BME.
Chae has previously represented BME students on the committee of the BME Campaign, and heled the role of Magdalene JCR BME Officer. He played a prominent role in the campaign that led to the creation of the BME Officer role last year.
His policies include creating multi faith rooms in all lecture sites and to campaign for a university wide policy to handle racial harassment complaints across colleges and faculties, and he was one of a number of candidates who cited Prevent and the Hostile Environment policies as issues on which the university needed to take a stance that prioritises students wellbeing. 
The newly elected sabbatical officers will take over from the current team this July.
Varsity is the independent newspaper for the University of Cambridge, established in its current form in 1947. In order to maintain our editorial independence, our print newspaper and news website receives no funding from the University of Cambridge or its constituent Colleges.
We are therefore almost entirely reliant on advertising for funding and we expect to have a tough few months and years ahead.
In spite of this situation, we are going to look at inventive ways to look at serving our readership with digital content and of course in print too!
Therefore we are asking our readers, if they wish, to make a donation from as little as £1, to help with our running costs. Many thanks, we hope you can help!
Sponsored Links
Partner Links