King's college Chapel lawn to become a meadow
The College's head gardener, Steve Coghill, hopes this will encourage a "biodiversity-rich ecosystem" and help with the absorption of carbon emissions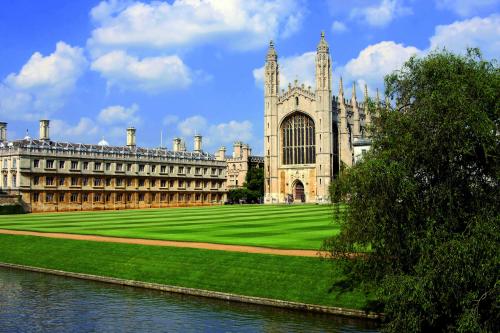 King's Chapel lawn, which descends down into the River Cam, is set to become a meadow for the upcoming spring and summer.
The College plans to turn the lawn into a meadow in a bid to tackle climate change, with support from King's College Fellows and the gardens committee.
Steve Coghill, Head Gardener at King's, hopes the change to a meadow will help King's "to cut down on the carbon we're putting out and demonstrate that we're caring for the landscape that we manage."
King's College, founded in 1441, is famous for its picturesque chapel and Chapel lawn, which has been maintained since the 1720s - and featured in the Pink Floyd 1973 song Brain Damage.
The transition to meadow will involve the removal of signs warning visitors and students to 'keep off the grass' and temporary paths will be erected to enable visitors to discover the new landscape and "biodiversity-rich ecosystem."
The hope is the transformation of the lawn to a meadow will encourage the flourishing of wildflowers, including buttercups and poppies, and a range of insect species.
The flowers are expected to appear between May and July, following which they will be harvested for hay in September, and the lawn will be mowed to repeat the cycle.
Coghill praised the transition to a meadow, telling The Telegraph he feels this "demonstrates that King's is moving with the times" and stated, "when King's has the will to change, it will".
Varsity has reached out to King's for further comment.