Fake HMRC emails place at least ten students at significant financial risk
Chief Executive of Universities UK, Alistair Jarvis, says students must "remain vigilant and question anything that seems unusual"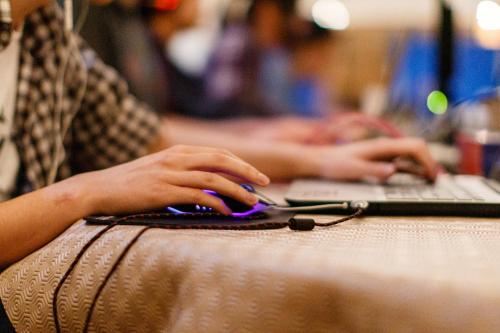 At least ten students are known to have been placed at significant financial risk by responding to well-targeted scam email sent by fraudsters pretending to be HMRC staff over the last two weeks.
The scam email informed students they were entitled to a tax refund - often quoting the sum of £550.44 - and provided a website link for students to input their personal information to receive their refund.
The University has "instigated the removal" of a malicious website associated with the scam and is warning students to be vigilant; to not open attachments or click on any links provided in similar emails.
A University spokesperson said: "Along with other universities, Cambridge was recently targeted by tax-related scam emails. As soon as the threat was highlighted the University worked to cascade warnings and advice, via email, to colleges, tutors, students and staff.
"A small number of students have reported mistakenly responding to the email. No other University information was accessed in this incident."
The University did not respond to questions about how fraudsters managed to obtain student email addresses, or what measures have been put in place to keep them safe in the future.
However, a University spokesperson added: "Students receive IT security information during Fresher induction sessions and continue to receive regular updates on potential IT threats throughout their time at Cambridge.
"The best protection is student awareness. If an email looks too good to be true, then it is probably a scam."
Tax-related student scams are common and often take form by sending fake tax refunds using seemingly legitimate university email addresses to avoid detection. Last year over 620,000 tax-related email scams were reported to HMRC - an increase of 20,000 on the previous year.
First-year students who are new to University and international students who are not familiar with the British tax system are particularly susceptible.
HMRC has written to all British Universities this term highlighting the threat of scam emails.
Depending on the details a fraudster obtains, they could steal money, set up a bank account or even take control of computers – accessing functions such as webcams. Students are advised to forward all suspicious emails claiming to be from HMRC to phishing@hmrc.gov.uk and texts to 60599.
In a press release, Alistair Jarvis, Chief Executive of Universities UK, said: "The message to students is to remain vigilant and question anything that seems unusual. We would encourage any student who fears their account may have been misused to speak to either their university support services, banks, or to the police."