Over £1500 raised in three hours for homeless woman who gave birth outside Trinity College
A homeless woman gave birth to twins prematurely outside Trinity College on Monday morning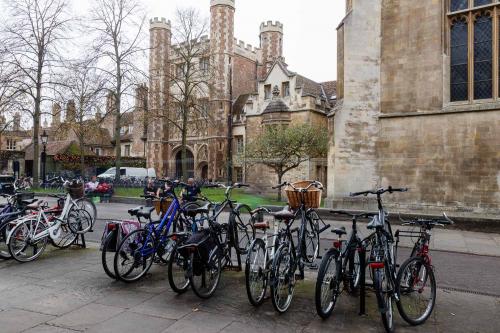 A crowdfunding campaign has raised thousands for a homeless woman who gave birth to twins outside Trinity College, just before 7am on 23rd December. 
The mother and newborns were assisted by members of the public before an ambulance took them to Rosie Hospital, a maternity hospital which is adjacent to Addenbrookes.
According to Cambridgeshire Live, the infants are believed to have been born prematurely, at 29 weeks.
A justgiving page which was created on Christmas Eve by Jess Agar, an RSPB volunteer who lives just outside of Cambridge, raised £1,500 within 3 hours. 
Speaking to Varsity, Agar spoke of "the inequality in this city", stating that "when a homeless woman gives birth on the doorstep of the richest college in Cambridge, the Christmas spirit isn't exactly easy to see".
However she was "thrilled the crowdfunder has raised so much so quickly" and hoped the similarity between "a woman in a humble situation giving birth in the cold" and the birth of Jesus "might inspire people to donate".
The identity of the mother is unknown, but Agar has contacted Addenbrookes and hopes that the money will be transferred to the mother and will "let her know that there is still love out there in the world".
Donations were accompanied by offers of baby clothes and products.
Agar added that the donations "should be a spark of hope when things might seem dark in these fractious times".
Whilst statistics on homelessness have improved elsewhere in the UK, figures indicate that it has worsened in Cambridge. Between 2013-2017, there were over double the number of deaths of homeless people in Cambridge compared to the national average.