Pickets to be suspended on Sidgwick for rest of week, following London Bridge attack
"We recognise that many in the Cambridge community… need access to the physical space of the Institute to grieve," wrote Cambridge UCU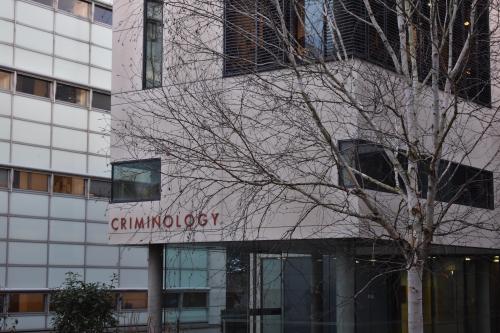 All picketing will be suspended on the Sidgwick site for the rest of the week following Friday's London Bridge terror attack, which began at an Institute of Criminology-linked conference. This is an extension of today's picketing suspension, which sought to give members of the University access to the Institute to honour the victims and all those affected by the attack.
Jack Merritt and Saskia Jones, who were killed in the attack, were both Cambridge graduates. Of the three others who sustained injuries in the attack, one was a member of University staff.
In an email to Cambridge UCU members on Sunday, the branch co-secretaries announced that picketing would be suspended today. They today informed UCU members that following an organising meeting today, the suspension will continue for the rest of the week.
"We are currently working on plans for alternative arrangements for picketers from Sidgwick."
The message announcing the initial suspension read: "We recognise that many in the Cambridge community, and especially those working in the Criminology Institute or with the Learning Together Initiative, need access to the physical space of the Institute to grieve; and we need to give them the space to talk about paths forward, and to honour the memory of those who died."
The branch shared their condolences with Merritt and Jones's families and friends, and those who worked with them.
They also asked that all picketers on other sites across the University observe the minute's silence which occurred today at 11am "to coincide with the minute of silence at the vigil outside the Guildhall", held to honour the lives of Jones and Merritt.
If you have been affected by the content of this article, the following links offer support and resources: the NHS guide to bereavement, Cruse bereavement care local support services, The Samaritans 24-hour helpline.
Updated, 2nd December 2019: This article was updated to include the extension of Monday's picketing suspension.