Cambridge's only place of Hindu worship in danger of repossession
Council representative claim they have been "almost too accommodating" as they plan to take The Indian Cultural and Community Association to court for not keeping up with repairs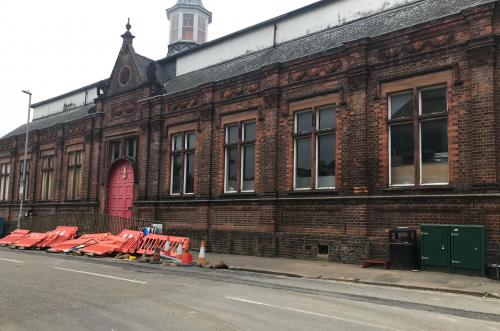 The Indian Community and Culture Association (ICCA) faces uncertainty over their lease of its Victorian-age building, a former library located on Mill Road. Though the property has been leased to the ICCA free of charge for 20 years, the Council plans to take the association to court, alleging the organisation has not adequately maintained the Grade II listed building.
Speaking to Varsity, Trustee Jayantibhai Buhecha of the ICCA described the building as "the only place all Hindus who live in Cambridge and the surrounding area can go to worship."
Both the City and County Councils have informed ICCA that they are unable to offer an alternative appropriate place of worship in the area. If the association lose the building, the nearest place of worship would be 40 miles away, in Peterborough.
Buhecha said that the challenges they face in finding appropriate places to worship in Cambridge are "very serious for all Hindus in the area."
Cambridgeshire County Council said the ICCA was given responsibility to repair and maintain the building under the tenancy agreement which began in 1999, and the association was aware of the poor condition of the old library when it took it over.
Josh Schumann, chairman of the Council's commercial and investment committee, told the BBC they had "been almost too accommodating" to the community, with the Council, "believing repeated assurances that [the ICCA] will be able to keep the building in good order."
Buhecha said that the Council had been accommodating but "only with meetings." He added: "The council has nothing to offer us as a community, they have no alternative home offer on the table and they still do not know how much it would cost to repair our existing building."
According to ICCA trustee Rajni Padia, who spoke to the BBC, the association has spent between £200,000 and £250,000 on upkeep of the Mill Road building since it took over. Padia estimated that around 5,000 Hindus live in Cambridge.
When questioned on the impact losing the building would have on the Hindu student community in Cambridge, he said it would be "equally bad."
"Students who come to study in Cambridge from all over the world were always welcomed to participate in the Temple activities. We always encourage students to join in the weekly prayer service especially the Sunday Arti performed every week."
The ICCA are set to go to court later in October.