POLIS lecturer Dr Aaron Rapport passes away aged 38
Dr. Rapport of Corpus Christi passed away after a four-year battle with cancer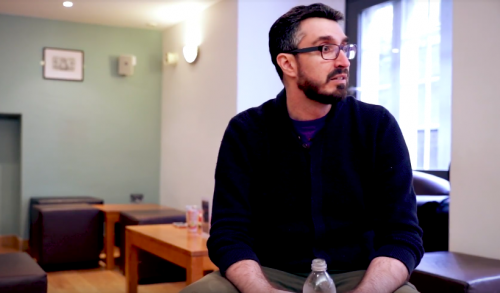 Department of Politics and International Studies (POLIS) Lecturer and Corpus Christi College Fellow Dr. Aaron Rapport passed away yesterday from metastatic cancer, his College today announced.
Dr. Rapport became a lecturer at POLIS in 2013 and a Fellow at Corpus Christi College in 2014.
In a statement shared with members of the College, Corpus Christi wrote that Dr. Rapport passed away peacefully, surrounded by his family.
The statement described Dr. Rapport as "a strong, drily witty and vibrant presence wherever he went" who continued to work throughout his four-year battle with cancer, which he fought with "characteristic bravery and remarkable good humour".
Professor Jason Sharman, Head of POLIS, expressed sadness at Dr. Rapport's passing in an email addressed to the department, and noted that Dr. Rapport "was working almost until the end".
He was "an incredible colleague and will be keenly missed".
Dr. Rapport's research interests included international security, political psychology, and US foreign policy. He authored Waging War, Planning Peace: U.S. Noncombat Operations and Major Wars, along with articles in various political journals.