Green Party rallies in Cambridge ahead of the European elections
Caroline Lucas told young members of the crowd that the party is "not going to betray your future"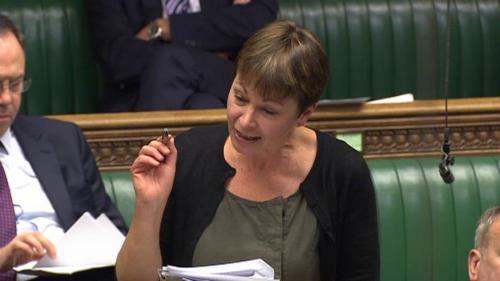 Over 75 people gathered in Market Square on Monday to hear former leader of the Green Party, Caroline Lucas, speak ahead of next week's European elections.
A core group of Green supporters handed out rosettes as people, including students eating their lunch, gathered around.
Introducing Lucas was Rupert Read, the second Green MEP on the party's candidate list for the East of England. Read drew cheers as he noted that the Green Party was more popular than the Conservative party in YouGov's most recent poll of parliamentary voting intentions.
Catherine Rowett, the first MEP on the Green candidate list for the East of England, also spoke at the event. Discussing the upcoming elections, Rowett stated that we "shouldn't be just treating it as an opportunity to say yes to remain", but "an opportunity to change the way the EU works, at least for a bit".
She emphasised the connections between university life and the EU, saying universities "are absolutely benefitting from the free movement of people", citing the existence of projects "largely funded by EU money".
Rowan Williams, former Archbishop of Canterbury and Master of Magdalene College, has endorsed Rowett as the MEP for the Eastern region.
Read then introduced Lucas, who received a raucous welcome from a group of enthusiastic school children.
Speaking to the crowd, Lucas pointed to the gathering strength of the Green Party: the party "is on a real roll" she noted, while saying that now is the time when they are "going to make the breakthrough" in this area of the country.
She also commended the recent work of Extinction Rebellion and youth climate strikers, proceeding to emphasise the role of young people in the elections. Calling Brexit "an act of intergenerational betrayal", she referred to the younger generation as "our future".
Terming the Green Party the "strongest party of Remain", Lucas encouraged the crowd to "vote with your values" in the upcoming elections, highlighting that voting is proportional.
Elections to the European Parliament will take place on Thursday 23 May. Cambridge will elect 7 MEPs.