Student hacks sharpen their blades as CUSU elections approach
With elections nearly upon us, prospective student union candidate are preparing to run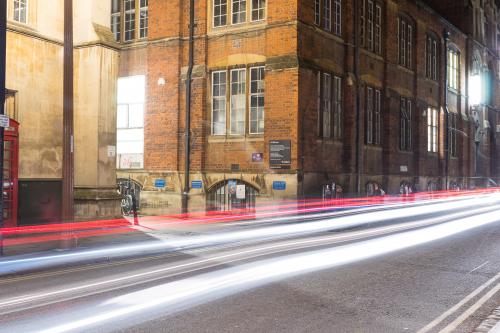 Aspiring student politicians are devising campaign plans and forming teams of supporters, with just a few days left until the launch of CUSU's and the GU's annual elections for sabbatical positions.
Nominations for positions opened yesterday morning, and will run until midday on Wednesday, before campaigning begins in earnest on Thursday.
Students' union elections are typically short and brutal, with the compressed election campaigning period meaning students have little time to get their message out to prospective voters.
This year, the position of president looks set to once again be the most competitive, with at least three candidates soliciting supporters in recent weeks, and others showing interest. A rise in advanced campaigning in recent years means there is an increasing pressure on student candidates to have clear branding, and many now launch with campaign videos or websites.
Last year, CUSU President Daisy Eyre saw off her nearest rival, Jack Drury, in a campaign marked by brief controversy after one of Drury's campaign leaflets was found to have been defaced.
The other sabbatical – full-time, year-long roles for which a salary is paid – positions set to be contested are the four other officer roles at CUSU: education, access and funding, disabled students' officer, and women's officer. Also up for election is the role of president of the Graduate Union (GU), and the welfare officer role which is shared between CUSU and the GU.
There are also two part-time positions available, which do not require a sabbatical year: head of the the ethical affairs campaign, a role which is held between two people, and University Council representative.
CUSU sabbatical officers, with the exception of the president, may re-run for their roles, though this did not occur last year. The year before, the incumbent welfare officer was defeated in her re-election bid.
After campaigning opens, candidates will be given five days to snap up voters before voting opens on Tuesday 6th. Voting will end on the Friday 9th March, with the results declared in the late afternoon.
Following a substantial liberalisation of campaign rules last year, the Elections Committee (EC) – a group of students which oversees election administration – passed a series of further reforms through CUSU Council on Monday night.
Candidates for full-time sabbatical positions are allowed to spend up to £100 on their campaigns, with students in previous years usually choosing to focus on flyers and other printed handouts. University Councillor and ethical affairs officer candidates can both spend £70.
Students are permitted to use materials they already own, but must declare them to EC, who will attribute a cost. Notably, any free resources they use must be made readily available to all other candidates. In recent years, many student candidates have borrowed equipment from friend or other sources: last year, this included one unsuccessful candidate using a drone camera for their launch video.
Sam Longton, the head of elections committee, defended this rule, saying: "if a candidate wanted to use a resource for free they would need to demonstrate that it was widely available to anyone running in these kinds of elections".
Longton said "a drone would likely incur a cost attributed to it by the EC as it is not a piece of equipment widely available, whereas a camera could be used for free as it is widely available (not least because candidates are able to use a CUSU camera if need be).
"All of this is talking in theory, and the EC reserve the right to rule as they see fit on any specific complaint or query that they receive," he added.
All the election news, in one place
Comprehensive news and analysis on the CUSU/GU elections, collected.
Visit Varsity's Elections 2018 hub.