RAG fight Big Fish Ents over Valentine's club night clash
Big Fish Ents is giving free entry to Lola Lo to anyone with a RAG Blind Date form, drawing clubbers away from the student charity's own event at Kuda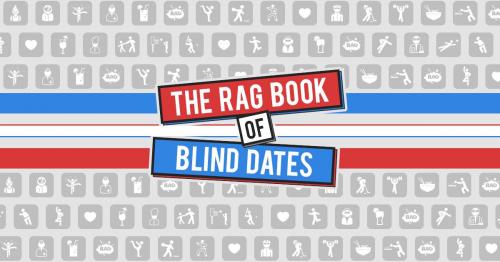 Student charity Raising & Giving (RAG) has alleged that Cambridge club night organiser Big Fish Enterprises is undercutting its fundraising efforts by using the charity's 'Blind Date' event to market its 'Anti-Valentine's' party – clashing with RAG's own event.
Big Fish Ents are offering free entry to their party, scheduled for Thursday night, to any students with a RAG Blind Date form. The timing of the Anti-Valentine's event clashes with RAG's own "Official Kuda Afterparty" for Blind Date, where participants will be offered reduced entry fees.
RAG said that Big Fish Ents' "marketing strategy" would mean reduced ticket sales to the event at Kuda, lowering the amount raised for charity.
The RAG Blind Date is an annual event in which students can pay £5 for a blind date. Proceeds are then donated to RAG's selected charities. Participating students receive and fill out forms from which the event organisers pair them up with another student in the University.
In 2017, a total of 2,750 forms were sold, which raised almost £13,000 for the organisation's ten chosen charities.
RAG's Blind Date After Party, 'Naughty Noughties', at Kuda, is intended as the finale to the Blind Date night, with a discount offered to anyone carrying a Blind Date form.
In a statement released to Varsity, the RAG committee said: "RAG is extremely disappointed to see that a company we have previously worked with is using our Blind Date forms as a marketing strategy to encourage students to attend their event instead of ours. Unfortunately, this is likely to impact on our ticket sales and therefore how much is generated for charity.
"Our Blind Date team have worked hard this year to create an event that should raise around £10,000 for our charities and it would be a shame to see these totals reduced due to reduced attendance at the afterparty. We would like to encourage students to use their Blind Date forms to get reduced entry into the Official Kuda Afterparty".
In Michaelmas last year, the RAG committee signed a year-long contract with Kuda to raise money for charity. The year's worth of events includes this Thursday's Blind Date After Party, which Big Fish Ents' 'Anti-Valentines' party, at the nightclub Lola Lo, will coincide with.
The committee claims it was approached by Big Fish Ents earlier this term, and turned down an offer to collaborate on a club night. In a statement to Varsity, they described the Big Fish Ents organisers as "annoyed" that RAG had not chosen to work with them, and that RAG's Thursday After Party at Kuda clashed with Big Fish Ents' own night, at Lola Lo. Because of their contract and plan with Kuda nightclub, in addition to having already printed the Blind Date forms, RAG declined to changed the event to another night.
The RAG committee added: "Big Fish Ents accepted this and expressed wishes of working with us next year instead."
Varsity has contacted Big Fish Enterprises for comment.