Stocking cancels Union visit in wake of senior Oxfam resignation
The Murray Edwards president, a former CEO of Oxfam, was due to speak this evening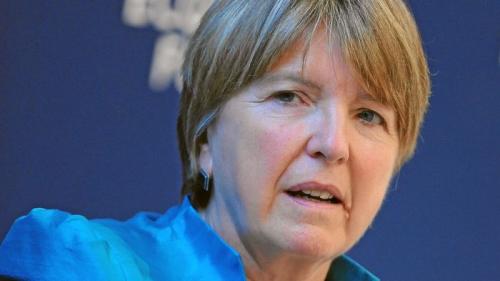 Dame Barbara Stocking, former chief executive of Oxfam and president of Murray Edwards, has postponed her visit to the Cambridge Union in light of allegations that the charity covered up the use of prostitutes by senior aid workers in Haiti and Chad.
In a Facebook post, the Union said due to the "considerable media attention" surrounding Stocking, "her and her team have decided that now is not the best time for her to visit the Union."
This decision comes on the same day as Oxfam's deputy chief executive, Penny Lawrence, resigned over the charity's handling of the situation. In a statement she said Oxfam had "failed to adequately act upon" concerns raised about the behaviour of staff in Chad and Haiti.
The developments follow an investigation by The Times on Friday which implicated Stocking in an alleged "cover-up". Her college came out to defend her from the allegations that afternoon, but the controversy has since escalated.
These concerns centre around Roland van Hauwermeiren, who admitted to hosting prostitutes, some of whom were allegedly underage, at an Oxfam funded villa in Haiti and had previously worked with the charity in Chad.
Michelle Russell from the Charity Commission has said it is "angry" over Oxfam's handling of the allegations and that had the regulator known the full details of the allegations, it would have "dealt with this very differently".
Speaking to Channel 4 News this evening, Oxfam whistleblower Helen Evans said she was concerned "for those in senior leadership positions who knew the scale of what we were dealing with and in my view did not adequately respond to that".
The Union have said that Stocking, who has been president of Murray Edwards College since 2013, will appear at a "later date".