Uber's Cambridge licence extended for another five years
Cambridge city council has approved Uber's licence to continue operations in the city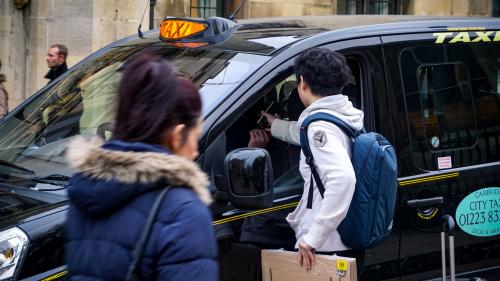 Cambridge city council has today approved the renewal of Uber's licence to operate in the city for five years.
The company started operations in Cambridge in November of last year, but the council has now given it permission to continue for at least another five years. According to Uber, more than 75,000 people have now used its app to book a ride in the city.
The company's arrival was met with mixed reactions in Cambridge. Local cab companies expressed disapproval, and raised concerns about Uber's safety.
However, only six complaints about the service have been registered by Uber customers with the city council since its Cambridge launch, five of which were in the first two days of operations. None of the complaints were upheld.
In a statement, Fred Jones, Head of Cities for Uber UK said the company was "delighted" and highlighted that "for both licensed drivers and passengers in the area, the app brings more choice and control."
I have issued a statement re #uber decision today by @camcitco , I'm opposed to a ban, I appreciate some have concerns but @Uber is an affordable option for many, the people of Cambridge should have the freedom to use Uber if they want to https://t.co/80cqL1g1Ht

- James Palmer (@MayorJPalmer) 18 December 2017
The move was supported by Cambridgeshire and Peterborough mayor James Palmer who in September criticised Transport For London's (TfL) non-renewal of Uber's license to operate in the UK capital.
The refusal to renew the London licence was met widespread discontent among the city's residents, 40,000 of whom are Uber drivers. Uber is currently fighting a legal battle with TfL to maintain operations in London. The company also recently faced a battle to continue in Sheffield after its licence was briefly suspended