Bike thieves target Sidgwick site
Faculties warn students after spate of thefts during morning lectures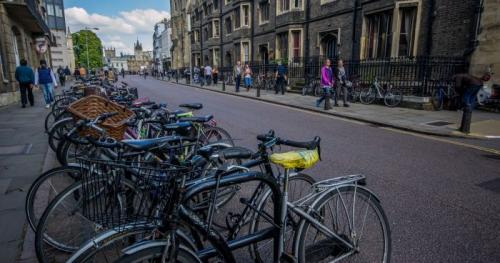 A number of bike thefts have been reported this morning, prompting concerns from faculties based on the Sidgwick site.
An email from the Sidgwick Site Facilities Manager, Jamie Brittain, warned faculties of a "prolific bike thief" present on some University sites earlier today. The thief's strategy, the email continues, is to move from site to site, and the University's Security office believes that he may be targeting the Sidgwick Site this week.
Thefts are known to have occurred at the Judge Institute, on the Old Addenbrookes Site, and at one of the colleges, according to an email sent by Lina Undicino, Chief Secretary at the Classics Faculty. Secretaries and custodians of the English, History, Divinity, and Economics faculties all also sent emails to students, warning them to ensure that their bikes were secured with a sturdy lock.
Cambridge is known to be the bike theft capital of the UK, with 13 of the top 100 bike theft hotspots being located in the city according to a December 2016 survey. The crime rate, of 16.6 bike thefts per 1,000 people, is almost double anywhere else in the UK.