English is the only subject for which female graduates earn more than male, study shows
The Department for Education statistics show that in all but one subject, male graduates had higher salaries than their female counterparts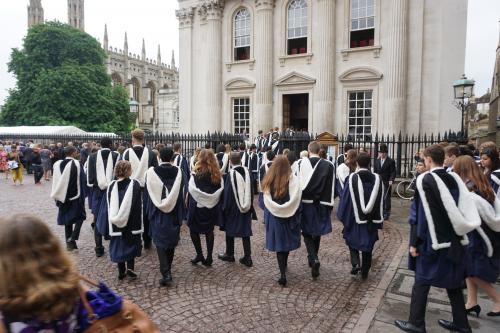 A recent study by the Department For Education has shown that male graduates of every subject earn more than female graduates, with English the only exception.
The survey analysed the earnings of young professionals who studied any of 23 subjects at universities across the UK, five years after their graduation.
The difference in earnings after five years between men and women was widest in Medicine and Dentistry, where male graduates from 94 per cent of universities are now earning more than their female counterparts, the study found. Only in English was this gender gap reversed, where female graduates at 58 per cent of universities earned more than men after five years.
The study also revealed large differences between the incomes of graduates from individual universities. The widest disparity occurred between graduates of business and administration degrees, with median earnings for graduates of individual institutions ranging from £19,400 to £71,700.
Director of the Russell Group, Dr. Tim Bradshaw, said that employers are "willing to pay a premium" in order to hire graduates from top universities. According to him, graduates from Russell Group Universities "benefit from high average incomes after they leave university" in a wide range of subjects. 
Professor Anna Vignoles, Professor of Education at Cambridge, said that the disparity was due to the fact that there is  "a higher proportion of women taking English as a subject," a large number of whom pursue teaching careers "where the pay scale is relatively rigid". This means that the gender pay gap seen in the private sector are not so visible in this profession, she added. 
"Throughout education women outperform men: they get higher GCSEs, they are more likely to go to university. But this is not true once they get into the labour market," she said.
Despite the fact that female English graduates earned more than their male counterparts five years after leaving university, English still has a relatively low median earning, so the actual salary of these female graduates is still fairly low. Public-sector employees, Vignoles said, make "an essential contribution to society," but receive lower-than-average wages. She added that there were several other factors influencing the wages of graduands, including "higher and lower average earnings in some parts of the country."