Cambridge creates Professor of Innovation
The professorship is funded by Dr John C Taylor OBE, world-renowned inventor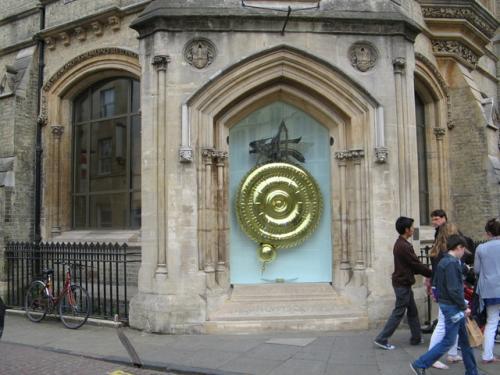 The University of Cambridge has closed applications for the position of Professorship of Innovation, a new position at the Department of Engineering.
The professorship was funded in perpetuity by a donation of £2.5 million by inventor Dr John C Taylor OBE, who has 400 patents to his name.
Taylor, who graduated from the University in 1959, is perhaps most famous for inventing and patenting the bimetallic thermostat, which allows electric kettles to switch off automatically.
However, Taylor's best-known invention in Cambridge is the 'time eating' Corpus Clock outside the Taylor Library at Corpus Christi College, which was named as one of Time's best inventions of 2008.
The successful candidate is expected to have an "outstanding research record of international stature" in the innovation industry. In the role, they will combine research with teaching students at the Department on Engineering.
Taylor, a long-standing donor to the University of Cambridge, said that it was crucial to provide innovators with skills and support if they are to "develop inventions from prototype to production for the benefit of the creator while generating local employment.
"This is the sort of insight that the professor of innovation would give to the bright minds of the Department of Engineering and why it's so essential that the students have guidance on how to make their business plans work for them."
In order to stay ahead," he continued, "it's important that not only do we innovate, we do it better than anyone else. The United Kingdom has an incredible track record of inventors, engineers and thinkers and we want to build on that."
Professor David Cardwell, Head of the Department of Engineering, said that he was "extremely grateful" for Taylor's donation. He added that he was "honoured that this professorship will not only bear the name of such a distinguished inventor and engineer, but will help future generations to follow in his footsteps."
The position will commence next Michaelmas term, in October 2017. Applications closed on Tuesday