Cambridge academics issue statement condemning Hungarian government 'offensive' against CEU
The three academics accused Viktor Orbán's government of "moving in the direction of totalitarianism"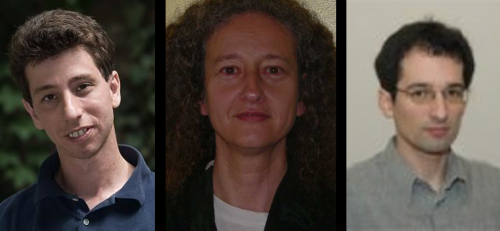 Three academics at the University have released a statement expressing their "sorrow and consternation" following new Hungarian legislation which critics say is attempting to shut down Central European University (CEU).
Hungary's new Higher Education Law is likely to force the closure of CEU, which was established by American-Hungarian financier and philanthropist George Soros. Critics have alleged that the bill is a deliberate attack on the university for its connection with Soros, who is unpopular on the country's right for his liberal and internationalist beliefs. The government denies that the legislation is an attack on the university.
The academics, Professor Gábor Csanyi from the Engineering Laboratory, Dr. Máté Lengyel from the Department of Engineering and Dr. Nora Berend from the History faculty, defend the CEU as "one of the very few world class institutions of learning and research in the country."
The academics insist that the new amendments have "nothing to do with legitimate regulation", but rather are designed "to drive CEU out of Hungary".
They accuse what they call the "oligarchy that has captured the Hungarian state" of "moving towards totalitarianism" and attempting to "create insecurity for all its political opponents, and for everyone with a critical voice". They allege that the legislation is part of an effort by the government "to eliminate autonomous social spheres" which are "out of the reach of the centrally controlled power brokers."
The statement concludes with a plea to supporters of the government's measures: "What if at some point in the future the authorities find you inconvenient? Today it is CEU, who is next?", and with a rallying cry: "Let us stand against the attack on CEU"
The academics' statement follows a number of open condemnations of the increasingly radical right-wing government's attack on CEU from Cambridge by academics and local politicians.
The government's measures have also attracted global criticism, including an open letter opposing these government plans in support from more than 100 economists, including 14 Nobel Laureates.
Last week, an estimated 70,000 people rallied in the country's capital in support of the University. Alongside defending the CEU against new legislation, protesters took to the streets to demonstrate against the government's attempts to pressure NGOs which support refugees.
The BBC said the protests were likely to be the largest protest against the government in Budapest since Viktor Orbán, Hungarian Prime Minister, came into power in 2010