Eyre campaign ban decision partially upheld
The Junior Proctor agreed that the Elections Committee had been upholding the rules of the contest but said that the penalty was excessive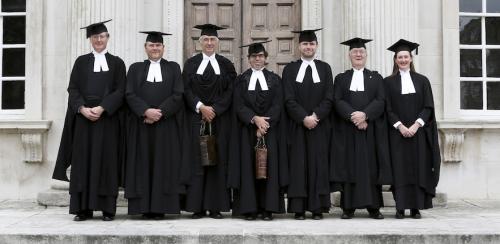 The Junior Proctor has partially upheld a 9-hour campaigning imposed on presidential candidate Daisy Eyre by the Elections Committee (EC), but said that it "made an error of judgement" in handing down so severe a penalty.
Cristiano Ristuccia, who as a proctor is responsible for maintaining discipline in the University and administering the registration of societies, was drawn into the controversy when Eyre's campaign lodged a complaint against the ban.
He said that the judgement was "correct in terms of the principle of guaranteeing a fair, non-personal and/or non-derogatory standard of campaigning for CUSU elections, and in uphelding [sic] CUSU election rules".
He also praised its "non-partisan approach in making its initial rulings."
However, he also criticised the Committee for "imposing a ban of a length that was not commensurate to the benefit that might have accrued to Eyre's campaign from the infringement."
He requested that his decision be published on the CUSU website, and any reference to previous rulings on the decision be removed, "as not to affect further Daisy Eyre's campaign."
He commended both the EC and the Eyre campaign for "the collaborative spirit, fair-mindedness and the professionalism that they demonstrated in dealing with this urgent complaint."
In a statement on Facebook, the Elections Committee said of the decision: "The Elections Committee welcome the ruling of the Junior Proctor and are happy to comply with its recommendations in full.
"We are particularly pleased that our decision to impose a campaign ban in order to enforce the rules was upheld as correct, though we also acknowledge the Junior Proctor's ruling that 9 hours was too long a duration.
"We would like to thank the Junior Proctor for his swift review and would urge all students to make their voice heard."
Eyre said: "Thank you to everyone involved. We are happy to accept this decision."
The ban was imposed by the Elections Committee (EC) after an Eyre campaign leaflet was found with the words 'Jack Drury is a lying Tory' scrawled across them, along with a mocked-up ballot showing a voting order which gave Eyre first preference, followed by RON, Keir Murison, and then Drury.
In a Facebook post, the EC said: "The EC emphasises that personal attacks of this nature are unacceptable and the Eyre campaign has had this reinforced with them. The EC wish to see this campaign fought cleanly and on policies, and will not allow such conduct."
When Eyre was permitted to return to the campaign trail at 8 p.m. on Friday she came back with a blistering statement against the EC, saying that it had "behaving politically" and undermined her campaign. She complained that her penalty had been handed down without the courtesy of an investigation
Comprehensive elections coverage
The latest news and analysis on the CUSU Elections, all in one place.
Visit Varsity's Elections 2017 hub.