Josh Jackson called to disciplinary meeting for 'unacceptably aggressive' campaigning
Elections Committee has criticised the University Councillor candidate for being "disrespectful"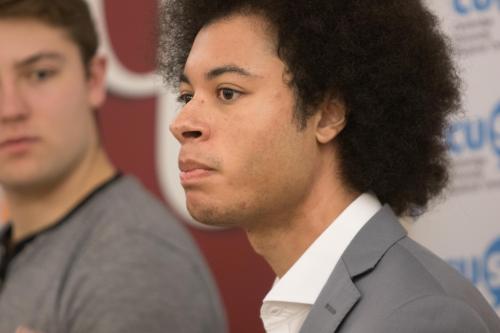 University Councillor candidate Josh Jackson has been called in for a disciplinary meeting by CUSU elections committee, after they ruled he has been "unacceptably aggressive" in his campaigning.
It follows a clash between Jackson and incumbent University Councillor Umang Khandelwal at the weekend. At hustings for the position, held last night, Jackson was asked to keep his voice down, and Khandelwal said he was "defaming or slandering" her. Chair Jon Wall emphasised that no defamation had taken place, however, saying that Jackson had simply criticised Khanelwal's record.
Jackson has not been issued with a campaigning ban, with the meeting intended to change the tone of the debate for the role.
In a statement released on its Facebook page, Elections Committee (EC) said: "CUSU Elections Committee has ruled that Josh Jackson's campaigning thus far has reached the point of being unacceptably aggressive, and therefore disrespectful. We have therefore called Josh Jackson in for a disciplinary meeting. This is a serious sanction, but stops short of a campaign ban. EC reminds campaigners that they are expected to treat everyone participating in the election with respect."
In a statement to Varsity, Jackson said he "will accept the view of the elections committee".
"At the beginning of this election CUSU said that we were allowed to attack other candidates," he said. "Throughout this election I have consistently drawn attention to the record of inaction and lack of accountability. The University Council needs someone who isn't afraid to speak up when someone isn't doing their job."
Comprehensive elections coverage
The latest news and analysis on the CUSU Elections, all in one place.
Visit Varsity's Elections 2017 hub.