CUSU calls referendums on new Constitution and Standing Orders
Students will be asked to go to the polls for the fourth and fifth referendums in just over a year, which are set to coincide with the vote for sabbatical officers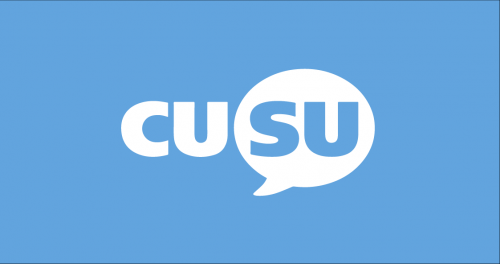 CUSU Council has voted to approve two new referendums on modernising updates to its Constitution and Standing Orders (SOs).
It is likely that students will be asked to vote at the same time as the upcoming election for next year's sabbatical roles, which are currently set to take place from the 7th–10th March.
The referendums will pass by simple majority, provided that 10 per cent of total students vote in favour. This number is currently placed in the low 2000s.
The timing of the votes is likely to increase the chance of the changes – some of which are needed to correct out-of-date legal terminology – are passed by students voting at the same time they go to the polls to elect next year's CUSU sabbatical officers. 
In 2016's sabbatical officer elections, 3,415 people casted a vote in total. President Amatey Doku said he would be "pushing strongly" for the votes to coincide.
CUSU has the capability to updates its Constitution and Standing Orders through two separate votes at Council, but Doku said he wished to present a "complete package" to the student body.
Two motions were presented at Council, calling for separate referendums to update the Constitution, and the Standing Orders.
The Constitution, which was described as "unfit for purpose" is being updated to meet legal modern standards. It is also having significant areas moved, including details for handling "operational" elements of the students' union's activities. These "lower-level" changes include removing guidance for the composition of CUSU Council, details of which will now appear in the SOs.
CUSU is aiming to produce a leaner constitution, so that more elements of day-to-day business can be handled in the SOs instead. This may make CUSU more adaptable, as changes to the SOs can be made be directly by council, without the need for a student-wide referendum.
In their guidance on the changes, Doku and two members of the Union Development team – Jesus College's Daisy Eyre and Homerton's William Hewstone – labelled the new Constitution's aims as to "provide flexibility" and "ensure that the Constitution shouldn't need change regularly".
Eyre called for the support of JCR and MCR presidents in getting students to vote through the changes.
Among the more notable changes are a re-working of the support needed to call a referendum of the students body. Currently, a referendum – of which there were three in 2016 – are called if 350 sign a petition. The new constitution will change this requirement to be 2 per cent of the student body instead. By current numbers, this would mean about 400-500 students would have to show support.
The best of Varsity, straight to your inbox
Need your fix of University of Cambridge news? Sign up for our newsletter, a selection of must reads and things you may have missed from Cambridge's independent student newspaper.
To sign up, simply enter your email below:
With the Constitution significantly pared down, if the referendums pass many of the more substantial changes – including tweaks to Council membership and further tweaks to referendum rules – will appear in the SOs instead. Doku has promised a continuous process of consultation over changes to the SOs, which will be carried out by the Union Development Team, which oversees CUSU's long-term development.
The SOs allow CUSU to expand on items contained in the Constitution, but Council guidance noted that currently they "are out of date and do not accurately reflect CUSU's practices".
Proposed changes to the SOs include removing the necessity for people who propose motions at CUSU Council to make a speech, and changed rules to force people to to declare any conflict of interest when they vote on a ballot.
There is also a re-working of who can go to Council, including ruling that NUS Conference reps will be allowed to attend. Quoracy for Council will be fixed at 30 members.
Analysis by Varsity last term revealed that average turnout for Council had been 35 members, with several JCRs and MCRs rarely turning out to represent their students. 
CUSU's outline of the changes in full (article continues below)
Full guidance document issued ahead of Council vote:
Under the new rules, the Autonomous Campaigns – Women's, Disabled, LGBT and BME – will be renamed as "Liberation Campaigns". Notes on the changes say this alteration is to "provide clarity on their role as CUSU-endorsed and supported groups and to bring in-line with common terminology in students' unions."
Other significant changes including producing more flexible rules for groups to become affiliated with CUSU. Currently the only group which falls into this category is The Cambridge Student, CUSU's newspaper. Doku described this change as leading CUSU into a position where it can provide "ongoing practical support" to groups which are more formally interested in joining up with the students' union.
The new SOs would also allow CUSU to take a side in a referendum, if mandated by Council. This may prove controversial after a year in which standing Council policy on Class Lists was overturned by student referendum.