Queens' eyes up Land Economy Department building for accommodation
Queens' College is reportedly looking to convert the Mill Lane buildings into accommodation for second-years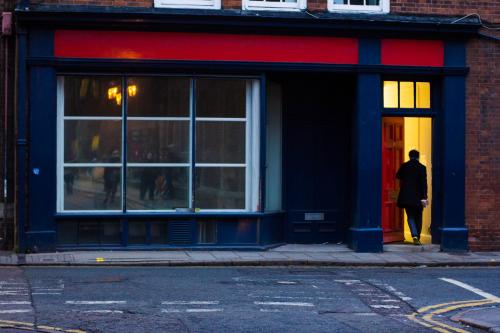 Queens' College has plans to buy buildings on Mill Lane in order to convert them into accommodation for second-years, according to minutes of a JCR meeting.
Varsity understands that the targeted building is the Land Economy Department, and that Queens' College is part of a group of colleges alongside St Catharine's College and Pembroke College who are planning to buy and redevelop the site - though while the minutes refer to the "top of Mill Lane", the Land Economy Department building is technically located on Silver Street, which runs parallel to it.
The college currently houses the majority of its second-year undergraduate students in the Fisher Building, accommodation in the more modern part of the College located adjacent to Silver Street on the side of the river furthest from town.
The accommodation in Fisher Building is currently shared sets, comprising of a walkthrough of two rooms and a ensuite.
Any overflow of students who do not want to or were unable to share because they came too low in the room ballot are housed in Cripps Court – accommodation normally used for first-year undergraduate students.
It is reported in the JCR minutes that rooms in the Fisher Building will be used as single sets, which would be given to graduate students who will be charged higher prices to live alone in the whole set.
Currently graduate students are housed in Owlstone Croft, a college owned hostel away from the central college site, on Owlstone Road in south-west Cambridge.
It has not yet been confirmed how much of the renovations will be made for accommodation and how much will be renovated for increased teaching space.
If these plans follow through, the current scheme of placing all undergraduate students on the central Queens' site would be changed drastically.
This is said to be part of a "long term plan" that the college has for its student accommodation.
Speaking to Varsity, a second-year student at Queens' expressed mild scepticism about the plans. "It seems a bit like college looking to make some more money rather than prioritising our interests, but how good it will be for second-years really depends on how affordable the new accommodation will be.
"I don't really know the precise details of the proposed development but it seems that the college's motivation behind it is to get more money by allocating the Fisher two-room (currently occupied by second-years) sets to grad students [who] are more willing to pay for large sets."
Queens' College did not respond when contacted for comment.
This article has been corrected to remove a quote wrongly attributed to the President of Queens' College JCR