CUSU President calls for sacking in Oxford racism row
Amatey Doku says "someone needs to lose their job" following racial profiling incident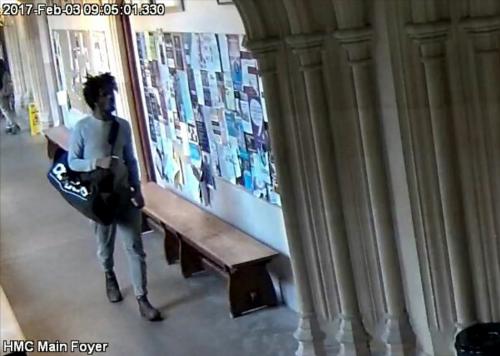 CUSU President Amatey Doku has taken to Facebook to condemn a case of alleged racial profiling in an Oxford college.
Staff at Harris Manchester College (HMC) circulated an email last week, containing a CCTV image of Femi Nylander, a prominent activist in the 'Rhodes Must Fall' decolonisation of education campaign, and a warning that "we must all do our bit to maintain vigilance against unauthorised persons in College."
The email encouraged students to report Mr Nylander to a member of college staff if seen, or even to call the Oxford University Security Services. "We are unaware of the intentions of this individual", the email continues; however, the College suggested it was unlikely there was "any level of danger, to either persons or property".
Nylander, who graduated from Regent's Park College last summer, had been working in a friend's office overnight after being inadvertently locked in to HMC the previous evening. In the morning, he was approached by college porters, with whom he had an "amenable" conversation. In a statement published in the Telegraph, the college said "the email made clear that the individual in the photograph was not thought to present any danger, but we felt students should be aware of the matter".
In an extended Facebook post, Doku said that Nylander's experience sends "the message to all prospective and current black students, black alumni and black members of the public that these 'elite' institutions will not welcome you."
Alongside calling for HMC to make an "unreserved apology" for the treatment of Mr Nylander, Doku said "I think someone needs to lose their job and everyone involved needs to undergo racial awareness training".
"That training should involve real cases like this one," Doku continues, "explaining the impact this has on the individual, and how this reinforces, institutional, national and even global forms of oppression."
Doku also echoed Mr Nylander's accusation that Oxford is guilty of "institutional racism". Nylander had previously been stopped and asked to prove he was a member of the university at several other colleges, including Brasenose, Magdalen, and St Hilda's Colleges.
The email in question notes that the college previously, and incorrectly, believed that Nylander was associated with All Souls College. Last year, as part of a protest against the founder of the Codrington Library at All Souls, plantation owner Christopher Codrington, Nylander painted "All Slaves College" onto his chest, and stood outside the college wearing a chain on his neck.
Doku also used the incident to highlight a survey of Cambridge students which will take place this term, as part of the university's participation in the Race Equality Charter. "I have no doubt that similar stories will come to the surface as the result of that process", Doku said, "but for Cambridge at least, it should mark the start of a process of these institutions being forced to confront these issues and to demonstrate they are dealing with their entrenched prejudice."