Cambridge report finds Brexit economic fears 'pessimistic rather than realistic'
The Cambridge University Centre for Business Research report argues that average earnings will increase and net-migration will be halved thanks to Brexit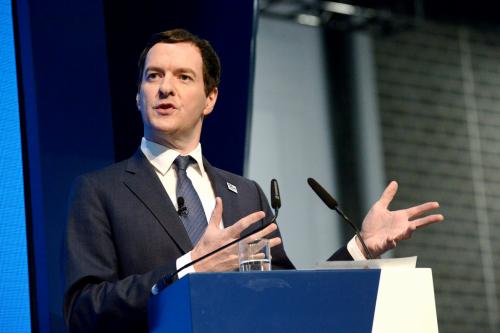 A report from the Cambridge University Centre for Business Research has challenged the Treasury's pre-referendum predictions of the economic impact of Brexit, deeming them "pessimistic rather than realistic".
Under former Chancellor George Osborne, the Treasury predicted an immediate recession in the event of a 'Leave' vote, warning of a possible 7.2 per cent loss in GDP by 2030. However, the report entitled 'The Macro-Economic Impact of Brexit' and compiled by Cambridge Professors Graham Gudgin and Ken Coutts, along with Neil Gibson from the Ulster University Economic Policy Centre, asserted that the claims "have little basis in reality".
The report forecasts "a 2 per cent loss of GDP by 2025 but little loss of per capita GDP", projecting GDP to be "only a little lower than it might have been in the absence of a Leave vote."
Brexit is also projected to allow the UK to halve net migration by 2020, reducing supply pressure in the housing market and granting British workers more wage bargaining power. Gudgin, Coutts and Gibson also state that average earnings will rise by an estimated 2 per cent per annum.
While the report acknowledges that business investment may fall between 7 and 15 per cent from 2017, and forecasts an approximate 3 per cent rise in inflation by the end of this year, it asserts that such changes "are largely due to uncertainty and diminish from 2019 once the UK leaves the EU".
However, the report's findings do not address ramifications for universities and other learning institutions. Prior to the 'Leave' vote, the University's Vice-Chancellor, Professor Sir Leszek Borysiewicz, joined 95 other Vice-Chancellors in saying that they were "gravely concerned about the impact of a UK exit from the EU on our universities and students". 
In June, professor Ross Anderson also told Varsity that Brexit would do "intolerable damage" to the University, projecting that it would cost it approximately £100m a year.
In a survey carried out by student recruitment consultancy firm Hobsons, 30 per cent of prospective international students said they were unlikely to pursue study in the UK after the result of the referendum. The survey was conducted amid rumours of approximately 100 EU students cancelling their places at Aberystwyth University. However, it also found that 61 per cent of respondents were attracted to the weaker Pound, as it lessens the relative cost of university study in the UK.
William Bain, who heads the Brexit Advisory Unit of political consultancy group Inline Policy, noted that there is still much to be considered: "More restrictive UK immigration policy towards international students, co-operation on research and development projects, and whether the UK could continue to be involved in areas such as Erasmus+ and Horizon 2020, are all key areas which need to be addressed."