Cambridge accused of gagging former employees
University faces allegations it has prevented freedom of speech as the extent of its settlement agreements is revealed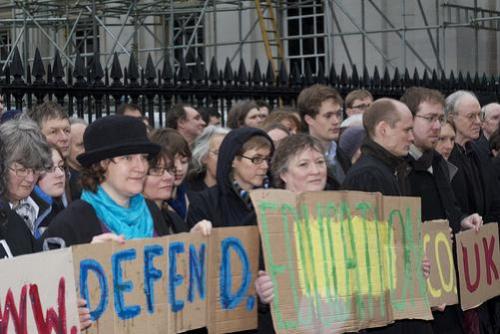 The University of Cambridge has been accused of signing severance deals which prevent departing employees from speaking out about why they left the University, after revelations arising from a Freedom of Information (FOI) request submitted by the Liberal Democrats. 
The request found that Cambridge has signed 237 so-called "settlement agreements" with former members of staff over the last five years.
Settlement agreements, known as compromise agreements until 2013, are a legally binding contract between an employer and an employee, made when an employment contract is terminated and used to settle any dispute between the two parties or any potential employment tribunal or court claims. Once signed, the agreements can prohibit the employee from bringing legal action against their employer regarding anything covered by the agreement. In exchange, the employee is usually paid a settlement fee.
Settlement agreements usually include a confidentiality clause, often termed a "gagging clause", which prevents an employee from publicly disclosing certain information about their employer or work unless legally required or protected under whistleblower legislation.
The FOI request discovered that since 2011 more than 3,722 employees in higher education have signed settlement agreements as part of their severance deals, accounting for approximately one-third of all severance deals agreed since 2011 across the 48 universities which responded to the FOI. 
A University spokesperson told Varsity: "The University of Cambridge takes pride in its ability to recruit, retain and support its staff. Like any large employer, our people leave the University for a variety of reasons and we are committed to fair and proper processes that respect those individuals."
The FOI request found that settlement agreements are also used frequently by a number of other universities, most prominently London Metropolitan University, the University of Exeter, and the University of East London.
A spokesman for London Metropolitan University, which recorded 894 settlement agreements in the past five years, the highest number of any of the universities which responded to the FOI request, claimed that it is "common practice in higher education, and other sectors, to include compromise agreements in any voluntary redundancy settlements made".
Regarding the confidentiality clauses, the spokesperson added "A confidentiality and non-disclosure agreement is a standard element of voluntary severance agreements principally because almost all university staff will have had access to personal and private student data which universities have an obligation to protect from disclosure.
"It is important to point out that such clauses do not prevent the individual from making a protected disclosure under whistleblowing legislation."
However, Tim Farron, leader of the Lib Dems, said that the use of confidentiality agreements in settlement clauses is "simply outrageous", declaring "this must end, these practices must be stopped".
"Universities are supposed to be bastions of free speech and forthright opinions, yet our research has shown that confidentiality clauses may have been used not only to avoid dirty laundry being aired in public but now are just common practice in higher education. These gagging orders have a deterrent effect, employers seem to think that employees will just sign away the right to whistleblow," he elucidated.
Dusty Amroliwala, deputy vice-chancellor at the University of East London, which has seen 184 settlement agreements signed over the last five years, argues that compromise agreements are not used to hide issues: "The university does not adopt clauses in compromise agreements to prevent the discovery of any specific failing. Rather, it does so to avoid any ad hominem comment. The university is a strong supporter of the practice of free speech. It also recognises the importance of ensuring that appropriate safeguards are in place to protect both parties to a confidential agreement."
Amroliwala sees compromise agreements as positive, saying that they "provide a legally safe means of bringing to a formal end the relationship between a member of staff and the employer. They protect the interests of both parties to the agreement and are entered into on a voluntary basis."
A Universities UK spokesman said: "It is reasonable to expect that settlement agreements may be used from time to time to agree terms when employees depart. It can avoid things escalating and leading to large legal costs."
University contracts have come under increasing scrutiny amid claims that work in the institutions is becoming increasingly 'casualised' and that academics' salaries are stagnating. In May, the University and College Union held a two-day strike on the issues, and an investigation in November found that universities are relying significantly on 'atypical' contracts which do not offer permanent employment or fixed hours.