Mine re-opened after 50 years for work on King's court
The mine's unique kind of slate will maintain the authenticity of Bodley's Court in King's College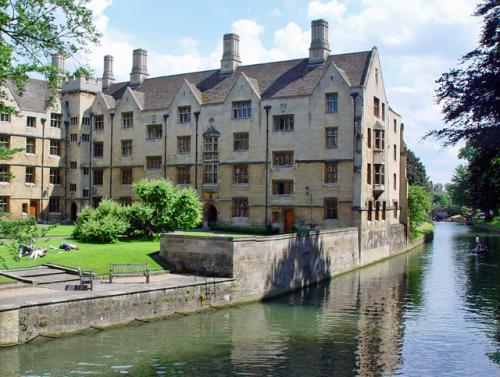 A slate mine in Northamptonshire is to restart extraction five decades after it was closed, to provide material for building repairs at King's College.
The mine, in the small village of Collyweston, is to resume production for the first time since the 1960s, in order to provide slate for the roof of Bodley's Court, which has delaminated since it was first laid in 1893.
The application to re-open the mine was submitted by the firm Claude N. Smith Ltd. and approved in June 2015 despite opposition from Collyweston parish council, which cited concerns of traffic disruption and dust pollution.
Collyweston stone slate, which has been mined since the Roman era, is a building material of considerable local historical significance. Consequently, Historic England has stipulated the importance of using slate from Collyweston mine to re-roof Bodley's Court, in order to preserve its listed building status.
Slate from Collyweston is a common feature of buildings in Cambridge, including the Master's Lodge at Trinity College, and the Round Church.
According to Northamptonshire County Council, the King's commission will need 1395 square metres of Collyweston slate, requiring an output from the mine of as high as 150 tonnes per year.
The newly opened seam, due to begin extraction in January 2017, contains approximately ten years supply, of which the first two will be used to repair Bodley's Court.
Speaking to ITN, site owner Nigel Smith said, "to get this mine, and application to get this mine working again, approved, is just massive not only just for us, but for the whole Collyweston slating industry".
According to King's Domus Bursar Phil Isaac, who oversees buildings management at the college, the re-roofing of Bodley's is one of approximately 40 building projects in an ambitious Buildings Portfolio, including renovating the Library and the Great Hall, and the construction of new accommodation for graduate students.
The re-roofing of Bodley's Court is scheduled to begin in 2018.