Fear of hate crime doubles among LGBT+ students
Student concern about anti-LGBT+ hate crime has risen by almost 100 per cent in the past 12 months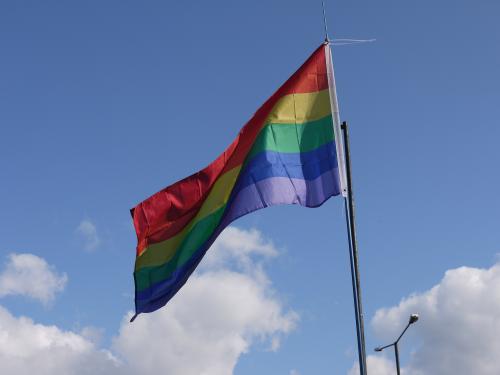 According to a new report from YouGov, the proportion of LGBT+ students who are worried about homophobic and transphobic hate crime has risen to 37 per cent from 19 per cent 12 months ago.
Fear of workplace discrimination amongst LGBT+ students also doubled from 11 per cent last year to almost a quarter this year.
This research was carried out at the request of LGBT Leaders, the largest national careers conference for LGBT+ undergraduates.
Since last year, there has been a 19 per cent increase in the number of hate crimes reported to the police, to 62,518; 13 per cent of these are recorded as having been against LGBT+ people. Earlier this month, LGBT+ anti-violence charity Galop revealed that attacks against LGBT+ people increased by 147 per cent during the three months post-Brexit referendum.
This comes also after a report by the NUS in February found that LGBT+ students and staff at UK universities face widespread bullying and harassment, with 60 per cent of students reporting having witnessed homophobic or transphobic bullying, and ten per cent reporting that they see it every day.
In light of these findings, NUS LGBT+ officers Noorulann Shahid and Melantha Chittenden released a statement describing students' concerns as "completely legitimate".
"As a campaign, we're committed to tackling hate crime by making campuses and wider society safer for LGBT+ people. For support, students can either go to their students' unions or get in touch with Galop who can provide support and assist in reporting hate crimes."
LGBT Leaders founder Cai Wilshaw agreed, saying: "These statistics, while shocking, are wholly unsurprising. This year has been a challenging one for the LGBT community - the shooting in Orlando struck in a place where LGBT youth felt safe to be themselves, and political rhetoric during the US election campaign as well as the EU Referendum has many minority groups increasingly fearful for their safety.
"In a year when the LGBT community has been under threat, this is yet another worrying indicator that students feel afraid to be their authentic selves not only in the work place, but also going into their daily lives.
"On campus, students need universities and student unions to take a firm no-tolerance stance on hate crime of any form, and a commitment to increasing vital student support services and funding for LGBT societies who do so much valuable welfare work.
"These figures just go to show that there has never been a more important time to champion LGBT rights for young people across the country."
Another YouGov poll released in August revealed that non-heterosexual students are also twice as likely to experience mental health problems, with 45 per cent declaring one compared with 22 per cent of straight students.
Sarah Champion, Shadow Secretary of State for Women and Equalities, said: "The increase in hate crime since the Brexit vote is truly frightening and needs to be challenged head on; nobody should ever have to live in fear of violence or intimidation."
"We all need to take responsibility to challenge hate and discrimination and particularly support LGBT young people as they enter the work place."