Labour push for student voices to be heard in government's higher education shake-up
MPs Roberta Blackman-Woods and Wes Streeting proposed amendments to ensure students are involved in rating universities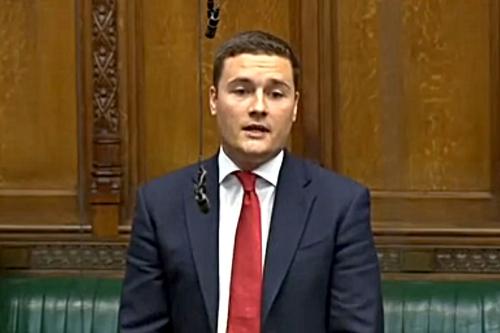 Labour MPs on the Public Bill Committee that is currently scrutinising the controversial Higher Education and Research Bill have challenged the Minister of State for Universities and Science, Jo Johnson, to find a way to ensure that students are involved in the process of evaluating the quality of teaching offered by universities – a cornerstone of the government's new Teaching Excellence Framework (TEF).
It comes after Roberta Blackman-Woods and Wes Streeting, Members of Parliament for the City of Durham and Ilford North, respectively, unsuccessfully pushed for amendments to the Bill that would guarantee student voices on the body designated to assess universities.
Withdrawing her amendment, Dr Blackman-Woods said that she did so "in great anticipation that [Minister of State for Universities and Science, Jo Johnson] will go away and look at how to improve student representation on the assessment body".
Johnson insisted that the Bill does make provisions for students to be involved and heard in assessment process, saying that he agreed "that the quality body will need to represent the diverse interests across the HE sector, including those of students."
Under the proposed Higher Education Bill, a new 'Office for Students' (OfS) would be formed, essentially taking on the functions of and replacing two current bodies, the Office for Fair Access (OFFA) and the Higher Education Funding Council for England (HEFCE).
It would then be for the Office for Students to designate a body to carry out assessments of higher education providers, that would be used to sort universities into gold, silver and bronze categories. This is a key part of the TEF, which also permits universities to increase tuition fees in line with inflation so long as they continue to meet certain teaching quality thresholds.
Under the amendment put forward by Dr Blackman-Woods, only a body that was deemed to "command the confidence" of students would be considered as "suitable", and therefore would have to ensure student confidence before it could be designated by the OfS to rate universities.
Speaking on Tuesday, Dr Blackman-Woods said: "The Minister says that the TEF or teaching quality assessment is a core interest for students. It therefore seems really odd that the body that might be deemed suitable to perform assessment functions does not have to pay any attention whatsoever to the student voice."
She went on to argue that it was "a little perverse that the [g]overnment would want to establish a framework that allowed a body to assess teaching quality when it did ​not have the confidence of the student body and would not even seek to assess whether the student body had any confidence in it", quoting NUS Vice-President Sorana Vieru's stance that "[w]e cannot talk about working for the benefit of students without involving students themselves."
Another amendment presented by Streeting – a former president of both CUSU and NUS – moved to require any body chosen to undertake the assessment to include on their board at least two student representatives.
Streeting pointed out that the provision of this amendment is already existing practise, since the Quality Assurance Agency for Higher Education (QAA), which currently assesses the quality of teaching on offer at universities, has two "student voices" on its board.
However, it is not assured that the QAA will go on to perform this function after the shake-up of the apparatus governing higher education that the Higher Education Bill, since the Bill lays out a lengthy process that the OfS will have to run through once it is formed – a process Streeting calls "ludicrous".
Opposing the amendment proposed by Streeting, Conservative MP for Bath, Ben Howlett, pointed to the evidence given to the committee by the QAA, saying that the point they had made was that "we should not have student representation on boards, even though it does at the moment, but that we should [be] making sure we engage with students throughout the entire process."
"If we think about what it is saying," Howlett went on, "this is not working, so we have to look at a much more holistic approach to student engagement throughout the system."
Streeting responded by saying that Howlett was "misrepresenting" what the QAA has told the committee, and that he was putting forward a "false dichotomy" concerning whether or not there should be student representation on the board of the QAA or an equivalent body.
Setting out to allay the concerns of the committee's Labour contingent, Johnson said: "Even without legislation, when future Secretaries of State come to a view on whether a body is capable of performing the assessment functions in an effective manner, I would imagine that they would look at a range of matters. These may include whether the student interest was represented within the organisation and whether that representation or lack thereof would have an impact on its capability."
The Higher Education Bill will return to the House of Commons to be put to a third vote once it leaves committee.