Jewish students will be able to pick anti-racism representative, Bouattia says
NUS President's long-awaited response to CUSU anti-Semitism letter pledges commitment to Jewish students, as CUSU announce consultation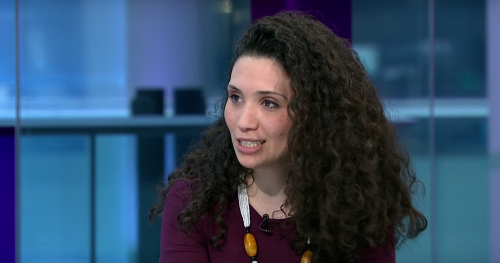 Jewish students will maintain the ability to select their own representatives on National Union of Students' (NUS) anti-racism committee, NUS President Malia Bouattia has said.
The announcement came in long-anticipated response to a letter from CUSU, in which former students' union president Priscilla Mensah called for NUS "do more to protect the rightful place of Jewish students within the student movement."
Accompanying the publication of Bouattia's response, CUSU have announced their intention to hold a consultation with Jewish students, who they said can "judge whether or not the measures being taken are sufficient and whether progress is being made".
In her letter, Bouattia appears to have softened the motion passed last week that removed the ability of the Union of Jewish Students (UJS) to select a Jewish representative to sit on NUS's Anti-Racism Anti-Fascism (ARAF) campaign, announcing that she has "issued an interpretation of policy which will ensure that representatives of the committee will be elected autonomously by self-identifying caucuses."
Bouattia acknowledges that there was "some criticism" of the original motion, and claims to be "determined" that the ARAF campaign will "become a central plank of our redoubled efforts to tackle fascism in the current environment".
"As your president I intend to fight for the rights and safety of all students, including Jewish Students. I want to reiterate that I and the NUS full time officer team, believe there is no place for any form of racism, including anti-Semitism, in NUS, or across the student movement. I know you and our members will hold us to account for upholding this belief in all that we do," she continued.
In a statement, CUSU announced that the current sabbatical officer team "are encouraged by some of the steps which the NUS appears to be taking to tackle anti-Semitism".
However, they added that "only Jewish students can fully judge whether or not the measures being taken are sufficient and whether progress is being made", and announced that they will carry out a Jewish Students' Consultation "at the earliest possible convenience".
"The aim of this consultation," they said, "will be to understand more fully the past and present experiences of Jewish students in relation to the NUS but also in higher education more broadly. This will shape the way in which the new team hold the NUS to account in its stated commitment to anti-racism."
CUSU's letter was published originally online on 23rd May, having been written following a vote of CUSU Council. In May, Cambridge narrowly voted to remain part of the NUS , after a referendum triggered in part by allegations that Bouattia had made anti-Semitic remarks. 
In her response Bouattia reiterated that she was "delighted" that Cambridge had voted to remain affiliated, claiming: "[w]e are stronger in our fight against racism and fascism when we stand together", and that this is "especially important" due to recent increases in hate crime.
Varsity revealed last week that CUSU may have taken a month to actually post the letter.
In her response, Bouattia apologised for the delayed response, saying she "received the letter week commencing 20th June" and "wanted the opportunity to discuss my response with the Full Time Officers".