Full steam ahead for Oxbridge rail line
Further support was given to the planned 'Varsity Line' this week, as the government's infrastructure tsar threw his weight behind the project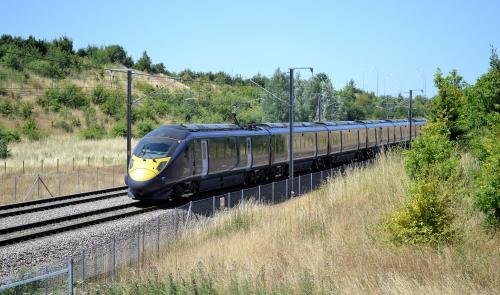 The proposed train line between Oxford and Cambridge was given an extra boost this week, with government infrastructure tsar Lord Adonis backing the plans. 
Adonis suggested that the 67-mile corridor between the two university cities could become "England's Silicon Valley", describing the region as having "huge potential."
Following George Osborne's budget last Wednesday, the Chancellor wrote to Lord Adonis to give his support for a rail link.
Adonis, who is a former Labour transport secretary and chairs the National Infrastructure Commission, said that the area between Oxford and Cambridge "lacks the transport and housing infrastructure needed, despite its world-class universities and some individually thriving towns and cities."
For many Cambridge students who wish to visit Oxford, the proposed rail line could be more convenient.
There are presently few direct links between the two places, following the closure of the Oxford to Cambridge Line, also known as the 'Varsity Line', in the 1960s. At the time, it was thought that the introduction of high-speed trains would make a service via London quicker and more cost-effective.
The most direct travel option is currently a four-hour coach, or to take a train route which goes through London or Birmingham.
A plan for a new expressway via Milton Keynes is due to be presented this autumn, after a report in September 2014 suggested reopening the Varsity Line.
Lord Adonis will work on a plan to develop the corridor, and will present it in the autumn next year.
One aim will include developing the amount of housing available in the region. Both Oxford and Cambridge have experienced large growths in house prices, partially due to tech companies in both cities attracting a highly-skilled workforce.
Cambridge was recently declared as having recorded the highest increase in prices for houses, with the average cost of a property increasing by 46 per cent in the five years leading up to 2015.
A development surveyor in Cambridge, Cameron Ewer, told The Times that "House prices in Cambridge are now 17 times the average salary, where last year it was 14 times. This is an alarming trend — we simply can't service the demand."
Adonis said that the Oxbridge corridor could become "a high-skilled, high-employment, high-infrastructure cluster, helping to fire the national economy by leading the world in cutting edge technology and jobs."
Existing efforts at partial redevelopment of the railway have been slow, however: in his 2011 Autumn Statement, Osborne pledged funds to reconnect Oxford and Bletchley; plans which were due to be completed in 2017, but which have been pushed back to 2019.