…&Me: Lana Del Rey
Lara Moran reflects on Lana Del Rey's career so-far; her battle for authenticity, and how she has overcome her setbacks.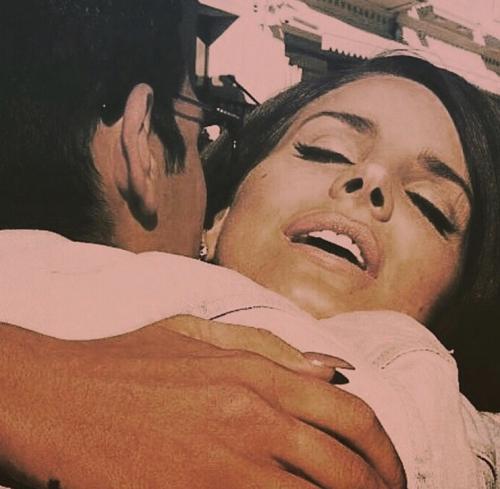 I was twelve years old when Video Games was released, and Lana del Rey burst onto the scene with a perfectly formed ballad about love and mundanity. Every time the song played on the radio, I would stop to sit and listen. As with many of her songs, the lyrics look flimsy written out: Singing in the old bars / Swinging with the old stars / Living for the fame. It's the classic starlet stuff, but she has a way of tapping into our shared language of cliché that is tense and hypnotic. When she sings the lines, the s-sounds blur together until the bar becomes singular and archetypal. Lana knows how to play with time, and the song's magic stems from its implicit layering of past and present. In her world, to be loved is the only thing that matters, but when she purrs Well, baby, now you do, we know that the moment is gone – and what is nostalgia if not the tragic realisation that your past boredom was actually happiness.
Looking at reviews of her work published in recent years, the general consensus seems to be that to discuss Lana Del Rey one must first establish between reader and writer a shared understanding of Americana in its various forms, be it Hyannis Port glamour or lip gloss stains on a PBR can. Throughout her career she has embodied almost every imaginable facet of US-mythology and has consistently proven herself to be an artist who works on a level of almost embarrassing exaggeration. Although it is the one that propelled her to fame, Born to Die is not the first album Lana Del Rey released.
Before swapping 'Ray' for 'Rey', she brought out the full-length album Lana Del Ray A.K.A. Lizzy Grant, which was pulled from iTunes shortly after it came out. Now easily available on YouTube, it took me an afternoon of searching to be able to torrent it in 2012. Knowledge of Lana's life as Elizabeth Grant was scarce and after a disastrous SNL-performance, she was criticised for being inauthentic and an industry plant subsidised by her entrepreneur father. The strange quasi-disappearance of her debut didn't help her case, even though it was thematically very much a prequel to Born to Die, which elevated her trailer park opulence to the mansions of Bel Air.
"Listening to Lana reminds me that sometimes wallowing in your adolescent wretchedness is only a natural impulse."
I found Lana's artificiality fascinating. Changing your name and curating a public image were obviously not new tricks in the music industry. Voices defending her would often point to the carefully constructed personae of David Bowie and Bob Dylan and this line of defence flattered her, but always struck me as boring and reductive. What the comparison was meant to highlight is the sexism involved in the backlash against her, which in reality was not nearly as straightforward as that.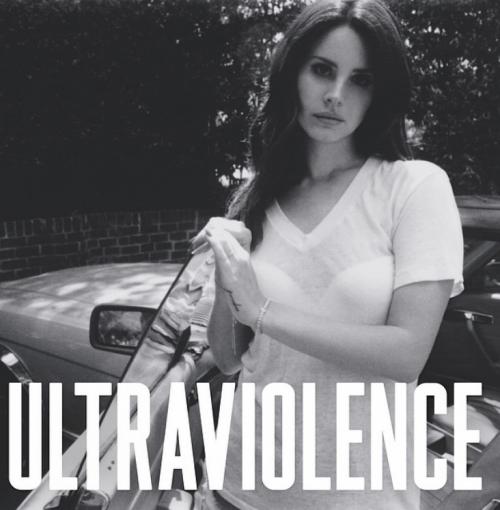 It is easy to look back now and identify Lana as one of the original Online Sad Girls. She is a pop star of the internet, who shared with most teenagers a pathological tendency towards self-mythologising. What her early work did uniquely is present to me and thousands of other girls the possibility of becoming a purely aestheticised self, which invariably means to reduce yourself in all the right ways. Born to Die and her follow-up Ultraviolence are exemplary instances of her stylisation of female pain, which again and again proves to be something beautiful to be marvelled at.
"After years of embodying various tropes and characters, she finally seems to be looking into herself, rather than out."
I found the disinterest in feminism she displayed at the time worrying, but also charmingly expressed; in 2014 she told The FADER that she cared more about Tesla, SpaceX and "our intergalactic possibilities". Stars – they're nothing like us! Her interpretations of female (in)dependence were widely criticised, but at the same time she felt like the only pop star to lean into bottomless melancholy in such an embarrassingly whole-hearted way. There are times when I look back at my younger self and wonder why exactly I reblogged so many Tumblr screencaps of The Virgin Suicides, but listening to Lana reminds me that sometimes wallowing in your adolescent wretchedness is only a natural impulse.
Elizabeth Grant has long moved on from Born to Die and released four new albums since. She had a tattoo reading 'trust no one' (a reference to her debut album) removed from her finger. I agree with the many people who are calling Norman Fucking Rockwell! her most hopeful and overtly political album yet. Recently she made a comment about how she "grew up with Obama," which may be a bizarre thing for any normal 34-year-old to say, but not for her. After years of embodying various tropes and characters, she finally seems to be looking into herself, rather than out. On Mariners Apartment Complex she sings: I'm the board, the lightning, the thunder, and ends with the resolute assertion I'm your man. Maybe this gradual shift towards inner complexity is what will make all of us grow up in the end.