The soundtrack for settling in
The Vulture Music editors pick their playlist for the start of the academic year.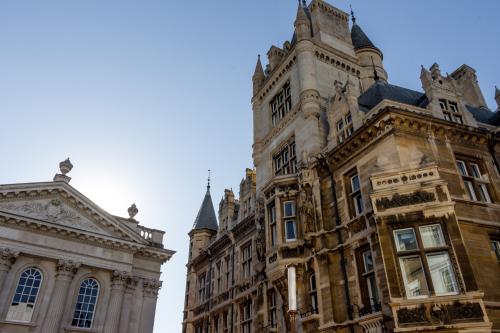 With the beginning of term just starting, anticipation for the new academic year is high. Whether you're a fresher or a returning Cambridge student, we at Vulture Music have put together a playlist to guide you through the adjustment period that is freshers week, helping you ease (back) into life at Cambridge and all its quirks. From chill-out tunes to songs for pres, we've got it all covered!
Cola-Arlo Parks
"now I don't really care/ 'Cause you're runnin' 'round over there", soulful and honest, Parks' track explores the idea of moving on and is perfect for mellow listening, providing a welcome break from the chaos and intensity of adjusting to Cambridge.
Free Room (Ft Appleby)-Ravyn Lenae
With smooth lyrics and a beat that you can't help but dance to, listening to Free Room is recklessly fun and freeing. Whilst moving to university can feel like a leap into the unknown, funky tunes like this can help to ground yourself!
Lullaby- Barney Artist, Tom Misch
"Overloaded poems in my mind/ fill up all the spirit with the light" Tom Misch's silken tones combine almost magically with Barney Artist's careful lyrics to create a layered and ethereal track.
Lovestained- Hope Tala
Up-and-coming artist Hope Tala's album Sensitive Soul is full of gems. Lovestained is a tune that is alive and kicking, and will have you listening on repeat. Contemplative yet fun, it's the perfect tune for unpacking your room/ wandering around Cambridge to.
So there you have it, a few tracks to listen to during week 1! For more recommendations, be sure to check out the rest of the vulture music freshers playlist on Spotify (follow the account musicvarsity).