Milk & Alcohol: Hamish OOX & Evelina
Two friends talk about their experiences of Cambridge DJing, from taking first steps to staying motivated to perform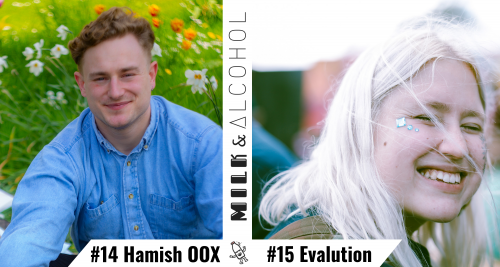 Hamish
Hamish has been key to the Cambridge dance scene's development over the last few years. He helped host Deptford Northern Soul Club a while back and has since regularly put on his own raucous OOX nights. The OOX DJ collective has steadily expanded, while the night has spread its wings to London and Bristol, even starting up a record label of the same name. Hamish has recently moved his operation to the capital, and this final OOX night of the year is a massively significant one for him as he cements his place as theup and coming disco DJ to look out for, by going b2b with renowned disco, jazz and psych connoisseur, Harri Pepper. 
What were you trying to do with the mix? 
I was just improvising rather than going for anything specific. Theres some new downloads I wanted to test out and some records that were cluttering up my desk.
How do you dig for records/find new music? Do you have a specific process?
YouTube is such a great tool. I like old music and so much of that isn't available via streaming platforms. I discover something I love on YouTube, write it down on a post-it and then hopefully I stumble across it in a record shop. If I simply have to have the track, then Discogs is the next port of call!
Did OOX in Cambridge come to a sad end on Monday?? What have been the highlights of running it? 
"We are not done yet! Cambridge will always be the home of OOX"
Oh no! We are not done yet! Cambridge will always be the home of OOX. We will be kicking off a new series of exciting parties in October with some brilliant DJs that haven't been up to Cambridge yet!
A major highlight for me is whenever I hear kind words from the people that come party with us.
I've learnt that the timing of a night is super key to attendance. This is hard. I need a crystal ball so I can just chill the hell out and concentrate on the important stuff.
Musical guilty pleasure?
'Dolce Vita' - Ryan Paris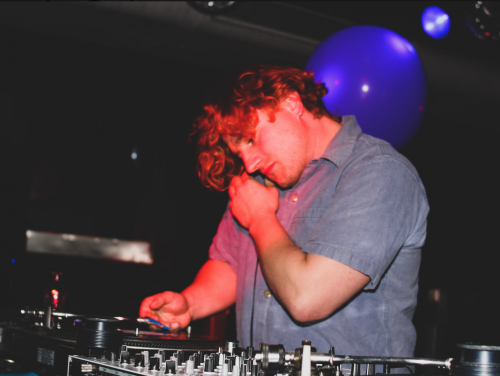 Last song you listened to?
'Save The Overtime For Me' - Gladys Knight & The Pips
Favourite producer/performer at the moment?
A Boy From Outer Space
What is your go-to tune to bring a party up/banger?
'Keep On Jumpin'' - Musique
What was the best party you've played?
Weirdly I had a great time at Queens' Bounce last year. Weird because I had to run off the stage twice because I was feeling sick. The crowd just really wanted to dance and I love playing in the open air. Looking forward to this May Week!
What have you got planned for the future?
I'm now based in London which is opening lots of doors musically. The DJ collective is growing and we will be throwing regular parties in the city. We have played some gigs in far flung places such as Leeds and Bristol too!
So, things to keep an eye on: more OOX radio shows, our next series of parties alternating between London and Cambridge & the launch of our very own record label- OOX Music!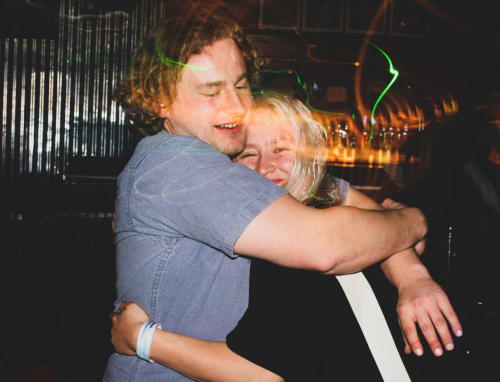 Evalution
It might be easier to list what Evalution hasn't done than what she has, since the photographer, vlogger, anti-physics-department-activist and DJ has been so visible in Cambridge over the last two years. After being introduced to disco and dance music during her Cambridge life, she's become a much loved regular at OOX, Grandma Groove and ARCSOC, jumping around both the dancefloor and behind the decks. The creativity seen in her photography and vlogs is in full flow here, as she gives us some of the disco and house highlights of her collection.
 What were you trying to do with the mix?
Put smile on people's faces or create banging feelings in the heart.
You are very visible in the arts around Cambridge, with your vlogs, photography and music. How do they fit in to your schedule? Do they all offer different things to you creatively, or do you think they're quite similar challenges?
With the science degree it is difficult to do supervision work and do creative stuff at the same time. So the third year of uni was for me divided into:
1st and 2nd term with minimising academic work and maximising creativity;
3rd term the other way round to save my degree.
Currently I enjoy music more because it is recent, compared to photography which I've done for 8 years now – it brings me pleasure that you can make someone dance and share your music with people. While in photography I love capturing the beauty I see in people. Vlogs contain both visual and music elements.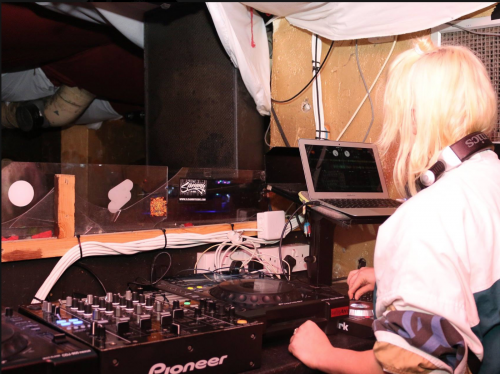 You've played a few early sets; how do you prepare for these? Do you think its harder or easier than a later slot?
I generally have chosen the music I want to play on the same day or the day before and practiced transitions on Eimear's (lawer, Medwards, very beautiful, single) controller.
I find later slot easier to play on because I know people are listening and I have more motivation to play well and hence afterwards, I will be happier with what I have mixed.
How did you start DJing? Where are you looking to take it/your photography/vlogging?
"Maybe mixing was great at the start, but the music I chose, people liked, and that makes me happy"
Maybe it's weird, but because of my depression until I was 21, I was exclusively listening to classical and sad jazz music. Now in 2nd year, I have my friend group where Hamish and Giorgio have introduced me to funk, soul and disco. And I was like WOW, WHAT IS THIS.
It kind of saved me and I have started to feel happier. In my head it was always something unreachable but because I started using the same music as I DJ right now in the vlogs, it was vaguely similar to DJing because you overlay music and you make it match the video vibe. 
My first set was at "Reclaim the decks". I had practice on Eimear's controller after finding funky hip-hop songs on YouTube that both matched my vibe and the event's. And because of the fact it was successful from the people's reactions, it made me keep going. Maybe mixing was great at the start, but the music I chose, people liked, and that makes me happy. 
Last song you listened to?
'D.A.N.C.E' – Justice
Recently discovered. Recently in love with it.
What is your go-to tune to bring a party up/banger?
'The Bomb' - The Bucketheads
What was the best party you've played?
Probably ARCSOC Spandex because I played 11-12pm with people in it and my USB worked and everything was great.