James Blake's Assume Form is his open-hearted, confessional masterpiece
Diverting from his previous lyrical stomping ground, James Blake's new album finds him embracing a newfound swooning optimism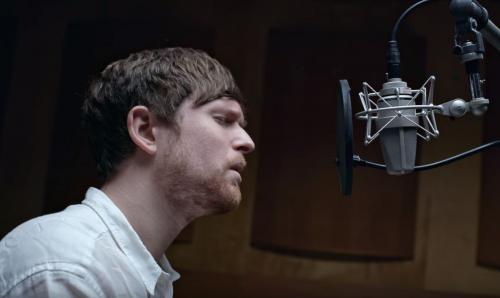 Assume Form marks somewhat of a thematic departure from the sprawling melancholy and tenuous optimism of James Blake's 2016 album The Colour in Anything. The new record finds Blake exploring the tension between accepting love and shunning it. While we are treated to his established emotional palette, now an added splash of head-over-heels infatuation has been thrown into the mix.
He emphasizes the beauty and strength in being open and honest
His most recent single "Don't Miss It" - self-described as "the inner monologue of an egomaniac" - places itself near the end of the album, and represents Blake's incredibly personal journey in coming to terms with his anxiety and depression. Haunting background vocals over a sparse piano melody complement Blake's conversational flow as he croons in a warning falsetto, "Don't miss it / Don't miss it like I did." The song begins with a list of the struggles he faces as a result of anxiety, but later moves to a very sincere optimism as he reminds both himself and the listener not to let the good moments in life pass by unnoticed: "When you get to hang out with your favourite person everyday / When the dull pain goes away / Don't miss it".
The controversy regarding Pitchfork's comments after this song was initially released centered around a dismissive comment on the song as "sumptuous sad boy music." James Blake addressed the comment on Twitter, lamenting its stigmatisation of mental illness and "questioning [people's] need to be vulnerable and open". He emphasizes the beauty and strength in being open and honest, and this song in particular represents such a genuine and candid acknowledgement of James Blake's emotional journey, while looking to the future with assured sanguinity.
Tenuous optimism has now transitioned into  acceptance of love and affection
Having previously worked with a star-studded roster containing the likes Jay-Z, Beyoncé, Frank Ocean, and Bon Iver, it's not entirely surprising that guest features are plentiful in the album. André 3000 continues his 'Solo (Reprise)'-esque tirade with an exceptionally lyrically adept verse on 'Where's the Catch' which culminates in a grand, almost manic outro. Longtime collaborator Moses Sumney lends elements of ambient R&B and soul in 'Tell Them'. Meanwhile, in 'Barefoot In The Park', ROSALÍA's vocal tone and inflections merge seamlessly with Blake's as they ruminate on the wonders of a new love, referencing the Neil Simon play of the same name in which a newlywed couple begins their foray into life together. The two sounds are impressively cohesive, with box-drum beats replacing the traditional hand-clap percussion in ROSALÍA's music.
Tracks like 'Into the Red' and 'I'll Come Too' represent the more 'loved-up' sentiments of the album's diverse emotional repertoire. The former masterfully manages to mix a key-string hybrid melody with James Blake's fawning proclamations of love for his girlfriend, The Good Place actor Jameela Jamil. The production and ambience is strongly reminiscent of his last album, but the tenuous optimism that was rampant in his previous work has now transitioned into an almost defiant proclamation and acceptance of love and affection. In allowing himself to feel these feelings he has so long kept hidden within, James Blake is at his most raw and emotionally bare.
Assume Form ends with the spacious, choral closing track 'Lullaby For My Insomniac', a magnificent end to an album that finds its strength in vulnerability and acceptance, with lulling synths and pitched-up choral vocals in the background adding to this image of the song as a final proclamation of love and devotion. "I'll stay up too," he sings, "I'd rather see everything as a blur tomorrow if you do." Throughout this album James Blake cements his newfound clarity on love and life, highlights the coexistence of self-doubt and self-acceptance, and most importantly, reminds us that it's okay to not be okay.