Varsity's NYE Playlist
The Varsity team pick personal favourites to carry them into 2019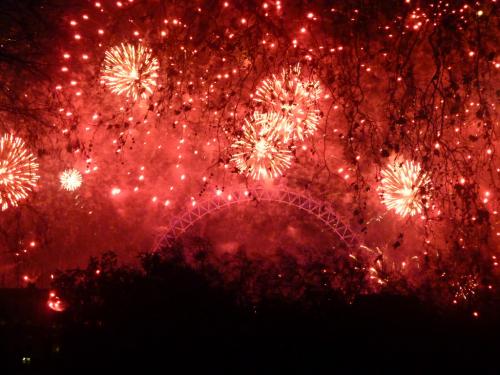 With the end of the year nigh, Vulture brings you the New Years Eve playlist you've been waiting for. Auld Lang Syne is undeniably still a banger, but you'll need something to keep you going until the heartwarming annual moment where we all pretend to know the words to Robert Burns' poem. Don't worry, we've got you!
The Afghan Whigs – Crazy
Chosen by Miles Ricketts, Music Editor
Greg Dulli can't even really sing, and I was there crying. It may have had something to do with the putrid cider that I was willing myself to enjoy, rather than The Afghan Whigs frontman's vocal limitations. After all, it was a 'present' from my uncle. He probably didn't expect it to be imbibed along with tears; let alone tears brought on by a fairly inoffensive song. Ringing in the new year is regrettably the most universal party, so it's not really playing the game to choose an afterparty record like 'Crazy', with its steady groove and smooth New Orleans slide. Comfortable comedown rather than euphoric leveller, you might say. But exactly how many new ways are there to write about dancing? Sat at a table, weeping as Greg Dulli croons, 'Whatever did happen to your soul? I heard you sold it,' is a more tragically romantic image. Hardly a revelatory moment of self-awareness – just some killer drums, an array of miserable bottles and a long night.
O'Flynn – Desmond's Empire
Chosen by Alex Spencer, Music Editor
Veering away from New Year's cynicism, this a dance track worthy of any scenario, from small cerebral affairs to inner city club nights. "I feel my soul is burning down", writes 'Lou Mol' in the YouTube comments, and what better way to end the year than to cleanse your spirit with O'Flynn's vociferous dance music? The sample is laid to chant behind a cloud of synths and percussion, repetitious yet at no point predictable. O'Flynn fuses house and disco with world music, and creates a uniquely interesting and immersive sound.
Slowdive – No Longer Making Time
Chosen by Vivienne Hopley-Jones, Editor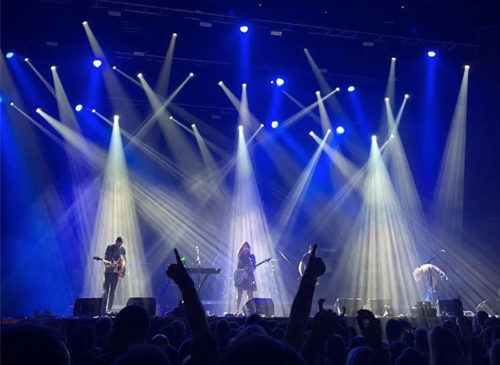 I'll be going into the new year with the soft, epochal sound of English shoe gaze band, Slowdive, specifically the album that marked their return to the music scene in 2017. Titled after the influential band itself, it has been one of several that have acted as a canvas for me during the past twelve months. Specifically, it reminds me of long drives along the coast in Norfolk during summer: of pink sunsets and roadside coffees.The track "No Longer Making Time" in particular would be my pick for the new year. There's something raw and elemental sewn up into the deceptively soft yet masterfully climatic sound.The perfect blend of nostalgic reflection and building anticipation, I think everyone should include Slowdive's emotive beat in their momentous New Years playlist this year.
Mahalia – I Wish I Missed My Ex
Chosen by Catherine Lally, Editor
This was my last favourite song of 2018, and feels like a joyful way to end the year, even if the lyrics aren't necessarily.
Donna Summer – I Feel Love
Chosen by Devarshi Lodhia, Associate Editor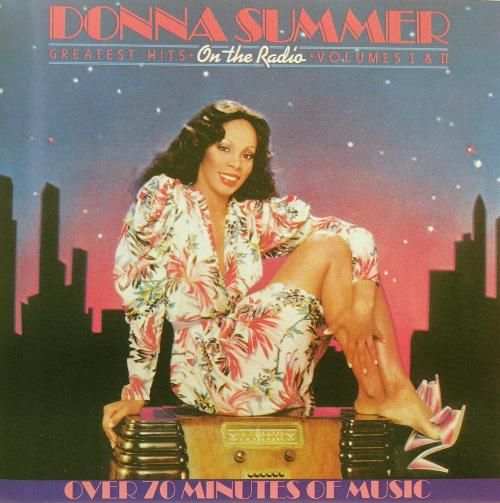 My favourite song of all time and an undisputed dance classic, what better way to ring in the new year than with the track David Bowie described in 1977 as "the sound of the future", that sounds just as exciting today?
Mura Masa, Nao – Complicated
Chosen by Isobel Bickersteth, Vulture Editor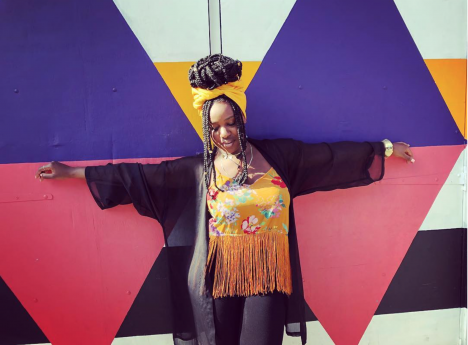 I came to this song by way of Nao, having first heard her at a music festival earlier this year. This song starts with her soothing, clear vocals, her voice deftly conveying the emotion of the evocative lyrics. However, through an upbeat rhythm, percussion and synths, Mura Masa ensures the song doesn't stay serious. A summery dance tune, it turns romantic frustrations into a carefree sound - the perfect mood to start 2019 in.
Stephen Sondheim – Send In the Clowns
Chosen by Lillian Crawford, Film & TV Editor
Trust a cinephile to put a dampener on proceedings, but then I've never been one for a party. Instead, come the stroke of midnight, you'll find me at home sipping a glass of port after a double bill of existential films to herald in the new year. No one says it better than Sondheim, and while 'Being Alive' from Company would be equally apropos to my melancholic mood, you can't quite beat 'Send In the Clowns'.
Originally performed on Broadway by Glynis Johns, perhaps best known for playing Mrs Banks in Mary Poppins, with her unique and wistful voice, the number comes at the end of A Little Night Music – exactly what I shall be needing. Combining a sense of arrival ("me here at last on the ground") and anxiety of where to go next ("losing my timing this late in my career"), nothing will better capture the looming prospect of completing my degree, and the hope for romance. After going through all that I imagine I'll have to put on When Harry Met Sally… to cheer me up again.
Cast of Mamma Mia! Here We Go Again - Dancing Queen 
Chosen by Stephi Stacey, Deputy Editor
As the year comes to an end it seems a fitting time to remember the best film of 2018 (and perhaps even of all time). Guaranteed to get people dancing, even if not very well, and comes with the added bonus that your singing is likely to sound pretty decent in comparison with certain cast members.