Review: Tom Odell's Jubilee Road
Navoditte Das is left underwhelmed by Odell's highly-anticipated third album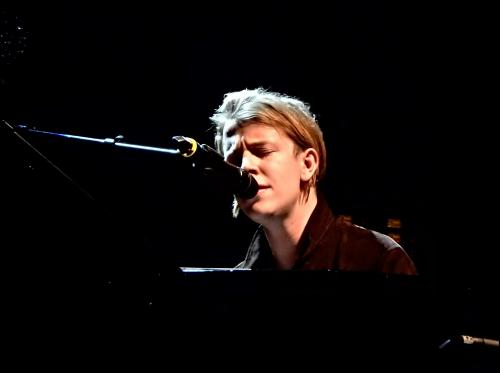 Jubilee Road is an attempt at a thematically dense album that focuses on the details and intricacies of quotidian life and gives us a glimpse into the musings of musician Tom Odell. In an interview about his third album, Odell explained, "I wrote this album in a house on a quiet terraced street in East London. The lyrics are inspired by the lives of the friends I made whilst living there." While this album isn't a dramatic departure from the themes explored in his earlier LPs 'Wrong Crowd' and 'Long Way Down', there is certainly at least an attempt to develop a stronger sense of maturity in his storytelling as he begins to carve out his own identity as an artist. 
One of the major downfalls of this album, however, is the instrumentation, which seems to oscillate dramatically between sparse, piano-centric melodies and grand, brass-band dominated orchestration which often leaves the listener confused and lagging behind. 'Go Tell Them Now', for example, is a cacophonous splatter of a song, pairing vapid lyrics like 'You write her a message // Then you press delete' with an unnecessarily imposing, dense, and confusing instrumental. Having described this album in an interview as a 'celebration of imperfections', one can only worry that his words have been taken too seriously.
A balance, however, is occasionally found on tracks like 'Half As Good As You' featuring Alice Merton, and the eponymous 'Jubilee Road', where Odell is at his most lyrically competent, whispering 'I learned the lyrics yesterday to all your songs // There was one I couldn't do' during a heartfelt reprise on the bridge of the track. Odell's voice is undoubtedly of a high calibre, as it has always been, with a great range and clear delivery. However, one struggles to find many instances on this LP where he really channels his vocal talent to its full potential, as more than just as a forcefully afflicted, crooning accompaniment to the sad piano ballads he is known for.
Songs like 'Son of an Only Child' and 'Don't Belong in Hollywood,' unlike their titles suggest, bring little value to the sentimental feel of the album. Instead, they appear more like attempts to mimic the hazy majesty of Sufjan Stevens or the nihilistic melancholy of Father John Misty, unfortunately falling short in most aspects. As an artist initially described by NME as "an act that's three parts Ben Howard, five parts Adele, four parts Keane, eight parts Florence and 500 parts Marcus Mumford's arse", Odell shows some progress in terms of his song writing and storytelling, but offers little improvement elsewhere. It almost seems as though the refreshing, yearning naïveté of his breakout single 'Another Love' has been replaced with the perfunctory pursuit for self-discovery that is 'Jubilee Road'.