David Bowie & Me: 'weirdness was no longer weird to me'
From unlikely beginnings, Jordan Parkhurst recalls the memories shaped around Bowie's music, and beyond to the legacy of his art.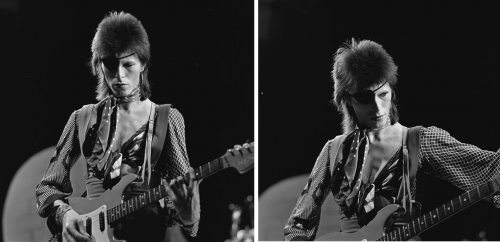 Our relationship didn't start in the most poignant or poetic way. If you can think back to the early 2000s and push past all the excellent movies you've probably seen since, you probably will find memories of Shrek 2 alongside the sequel to The Princess Diaries and other questionable family films from 2004. Shrek 2 is no masterpiece and had, as one might imagine, no impact on my life. But I have to say that the soundtrack certainly did.
From that soundtrack, I was introduced to the incredible Tom Waits, my beloved Nick Cave and the Bad Seeds, and my all-time favorite: David Bowie. On that soundtrack, he recorded a new version of his classic song, 'Changes', with Butterfly Boucher. When I listened to it as a nine-year-old, I loved the whole thing but always waited anxiously for his grand entrance, which doesn't come until about halfway through the song. I didn't know who this fabulous man was, but I loved his voice and, even more than that, his aura of cool weirdness.
"David Bowie's music gave me the chance to encounter and think about all these huge ideas, even if I didn't know what to make of them"
After that point, I don't have a clear timeline, but I know that I bought Hunky Dory first. That album both opened my mind to concepts that had seemed taboo to my teenage self and comforted me with warm, familiar ideas. In the song 'Quicksand', Bowie sings about existential dread, religious doubt, and sprinkles in references to Himmler and Crowley. And, for a long time, that song stuck out in my mind. I wasn't regularly chatting about Aleister Crowley with my peers, and, growing up in a semi-rural area of the American southeast, I didn't have a lot of friends with whom I could discuss ideas about religious skepticism or overt criticism. David Bowie's music gave me the chance to encounter and think about all these huge ideas, even if I didn't know what to make of them.
But I also remember being 16, unwell the night before prom, and I listened to 'Fill Your Heart' to take my mind off the situation. Looking at the lyrics now, I see that there are obvious undertones to the song that relate more closely to the ideas in "Quicksand" than I would have imagined then. To me, it was just a happy, adorable song. And I don't think that I was necessarily wrong. I think it was being what I needed it to be at that time, as art often does. Hunky Dory as an album did that for me then, and it still does now.
Soon after, I got the The Rise and Fall of Ziggy Stardust and the Spiders from Mars and reveled in the science-fiction bizarreness of songs like 'Moonage Daydream' and 'Starman'. I tricked conservative friends into loving these songs, hoping that someday I could lead them towards his beautiful anthems to difference, like 'Lady Stardust' and 'Rock 'n' Roll Suicide', which rarely fails to make me teary.
"Largely because of him, weirdness was no longer weird to me"
Adding to my library, I fell in love with everything from underrated gems like Lodger and the staggeringly innovative cover album, Pin Ups, to his critically maligned but delightful Let's Dance. By the time I was working on my undergraduate degree, I was obsessed. I had posters on my walls, t-shirts in my closet, records on my shelves, and a sizeable amount of David Bowie knowledge in my head. Largely because of him, weirdness was no longer weird to me, and I felt increasingly able to freely express my unusual interests and feelings without the concern of seeming odd.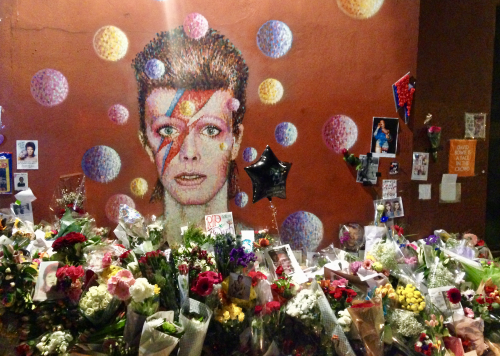 When I woke up on the day that David Bowie died, I picked up my phone and saw so many texts. I didn't know why everyone was telling me that they were sorry, but the messages were clearly those of condolence. Obviously, it wasn't a mystery for very long, because his face was plastered on all sides of the internet. I cried for his wife, Iman, and his children, and I cried for myself. I had just talked to someone about how beautiful I found his new album, Blackstar and how much it felt to me like his past masterpieces. I was so happy that my hero had come back, and just as quickly, he was gone.
When I tell people to listen to David Bowie, I always say, "There's something for everyone". Regardless of a person's genre preferences, emotional state, beliefs, or ideas about what makes "good music", I genuinely believe that there is a David Bowie song that will suit their needs. I have now been listening to David Bowie for 13 years, and he's never failed me