…& Me: Daft Punk
Tom McIntosh reflects on the impact of Daft Punk and the timeless groove of their most acclaimed album, Discovery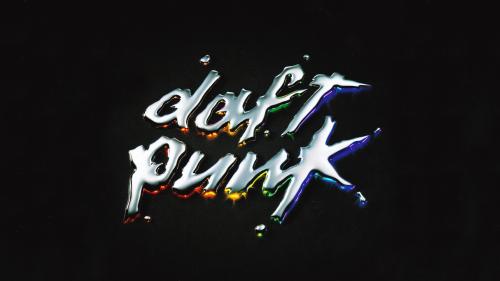 At some point, circa 2014, it became uncool to like Daft Punk. In a flurry of wedding discos choreographed to 'Get Lucky', the Parisian robots, whose name was once synonymous with the cutting edge in electronic music, seemed to become homogenous and played out; even your nan liked that 'up all night' tune. Indeed, to truly understand the context in which this article takes place, we need to go back to February 2001, when the duo's sleek, sexy sophomore Discovery was first released. The cultural landscape which music both shapes and inhabits was on the cusp of a great change; not only had the world only a year prior seen in the new millennium, but we were mere months away from events which would change the course of history (and by extension, popular culture) for good. But far away from the world of geopolitics, as a kid with my ear glued to the stereo, Daft Punk had just released 'One More Time' and it was the best song ever.
It would be reductive to credit Daft Punk and Daft Punk alone for their success; the duo owes practically their entire sound to the disco music of the 70s, as well as the rise to dominance of Chicago house music in the 80s and 90s (indeed, this is something they acknowledge on the track 'Teachers' from their 1997 debut). However, with Discovery, Daft Punk took the filter house trend which had been trickling out of France for almost five years and turned it on its head. French touch, as the style became known, broke free of the chains of cheesy Euro house which dominated the late 1990s in favour of an altogether upmarket sound based on disco loops and a steady, grooving beat. The style wasn't altogether alien to European listeners; Stardust's 'Music Sounds Better with You' (produced by Thomas Bangalter, a.k.a. half of Daft Punk) was already three years old at that point, and one of the biggest hits of the previous summer had been Modjo's 'Lady (Hear Me Tonight)'. Nonetheless, Discovery was the first true French touch record to have a real impact on the charts – and listening with adult ears, it is clear why.
"The aim of Discovery is to entice the listener into the world of dance music – at its most pensive and despondent, as well as at its most joyous and lovestruck"
The record balances full throttle, bouncy assaults (namely 'Aerodynamic' and 'Crescendolls') with delicate, chart-friendly sentimentality (cf. 'Digital Love' and 'One More Time') in a way that makes it an accessible dance record without the overt commerciality of 2013's disappointing Random Access Memories. For me, some of the best work on the album comes in the form of the slinky, club-ready tracks such as 'High Life' and 'Voyager', which challenge the notion of house music as a spectacular, fist-pumping affair – Discovery opened me up to a more sedate, yet ultimately incredibly danceable style of music. Equally, the nostalgic nods to the artists that inspired Bangalter and Homem-Christo are both knowing and fresh, and never feel sneering, ironic or dated. Even 'Short Circuit', a squiggly homage to Prince's 80s output, has a distinctly modern Daft Punk flavour to it, in the form of an unexpectedly melancholic, electronically tinged second half. Critics of the album may cite the slightly saccharine nature of some of its lyrical work as one of its downfalls, but in order to understand Discovery as a house record, the listener needs to approach it with an open mind and an appreciation for form over function.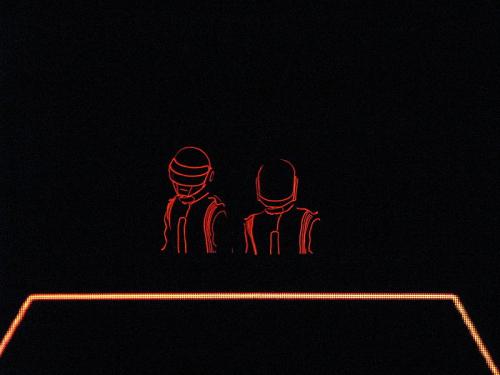 Discovery is, ultimately, an album of house music – a genre which has never been known for its profound lyrical content. Here, Daft Punk are not professing to spread some great philosophy or critical analysis, and the "shut-up-and-dance" mantra of 'One More Time' is a reflection of this. The aim of Discovery is to entice the listener into the world of dance music at its most pensive and despondent, as well as at its most joyous and lovestruck. Put simply, Discovery was the first record that made me, along with a generation of other listeners, fall in love with house music in its purest form.
Reflecting on Discovery sixteen years later, a lot has changed. Filter house came and went, and today the European scene is dominated by artists influenced by early techno and garage – indeed, I confess that my own tastes have evolved more in line with this style. Daft Punk themselves have changed too; 2005's underwhelming Human After All traded enticing grooves for raw, grinding electro, and the less said about Random Access Memories the better. Will they ever top Discovery? Probably not. Does that make it any less influential, or any less of a superb dance record? Absolutely not – we only have to think of Kanye West's 2007 take on Harder, Better, Faster, Stronger to see how the album transcended labels to reach listeners from all areas of the musical spectrum. In the same way that Daft Punk look back on their forebears with the wistful warmth of nostalgia, I hope today's crop of artists acknowledges just how many of their audience cut their teeth on Discovery's brand of feel-good, sentimental house