Obituary: Tom Petty
Charlie Thorpe remembers the artist who provided the soundtrack to his adolescence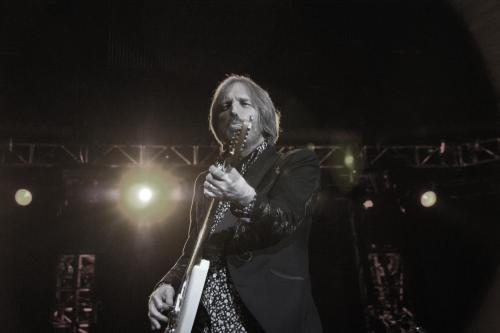 Rock legend Tom Petty died last week at the age of 66, following a cardiac arrest at his house in Los Angeles. Petty was taken to hospital, but he was pronounced dead with family and close friends at his side. This came just a week after the end of a 40th anniversary tour with his band the Heartbreakers.
His manager said in a statement: "On behalf of the Tom Petty family, we are devastated to announce the untimely death of our father, husband, brother, leader and friend." Petty recently made a comment to Rolling Stone that he would be reducing his time on tour to see more of his family. "We're all on the backside of our 60s. I have a granddaughter who I would like to see as much of as I can. I don't want to spend my life on the road."
Petty's own childhood was fraught with abuse from a young age, in which his father "beat the living shit out of me". He took a keen interest in performing after meeting Elvis Presley and seeing The Beatles in quick succession in his early adolescence.
Following the local Gainesville popularity of his first band Mudcrutch (formerly known as the Epics), Petty released a self-titled album Tom Petty and the Heartbreakers, which featured classic tracks 'American Girl' and 'Breakdown'. He said later of 'American Girl': "The American Girl is just one example of this character I write about a lot; the small-town kid who knows there's something more out there, but gets fucked up trying to find it. I always felt sympathetic with her."
The Heartbreakers' second album You're Gonna Get It! was the band's first Top 40 album, featuring tracks 'Listen to Her Heart' and 'Too Much Ain't Enough'. The band reached critical acclaim with their third release Damn the Torpedoes, which shot to platinum success with almost 2 million sales. The album is headed by the iconic 'Refugee', which famously took over 100 takes to complete, and was produced by Jimmy Iovine, sound engineer for Springsteen and Patti Smith.
"He wrote with naivety and experience, teenage intrigue and adolescent abandon"
Petty's career featured many collaborations with prominent artists such as Stevie Nicks in 'Stop Draggin' My Heart Around' and Bob Dylan on 'Duelling Banjos'. Dylan said of Tom's death: "It's shocking, crushing news. I thought the world of Tom. He was a great performer, full of the light, a friend, and I'll never forget him." Petty's music was distinctive in its mix of classic Byrds' guitar, coarse vocals and complex romances. He wrote with naivety and experience, teenage intrigue and adolescent abandon.
As part of the Traveling Wilburys, Petty joined Bob Dylan, George Harrison, Jeff Lynne, and Roy Orbison. In addition to releasing albums as a group, the members collaborated between themselves to produce such works as 'Jammin' Me' and 'Into the Great Wide Open'.
In an interview with CNN, Petty stated: "Music, as far as I have seen in the world so far, is the only real magic that I know. There is something really honest and clean and pure and it touches you in your heart."
Tom's more recent work has achieved critical acclaim, with his final album Hypnotic Eye reaching number one. Over the course of his career he was nominated for 18 Grammys, of which he won three, and entered the Rock and Roll Hall of Fame in 2002. Such was his popularity in his hometown of Gainesville Florida that Petty received the keys to the city in 2006.
To commemorate Petty's passing, Saturday Night Live hosted Jason Aldean as musical guest, to play his famous single 'I Won't Back Down'. Petty had a cameo role in the show in 2010 with Alec Baldwin and Andy Samberg.
Tom Petty captured the hearts of his listeners, collaborators, friends and family. His creative brilliance will be missed in the industry, but his music has undoubtedly influenced many future artists. He continues to unite those who listen, both young and old.
Tom, thank you for being the soundtrack to my adolescence