Review: Odesza – A Moment Apart
The electronic duo Odesza somewhat stagnate in their third album, argues Peter Curry.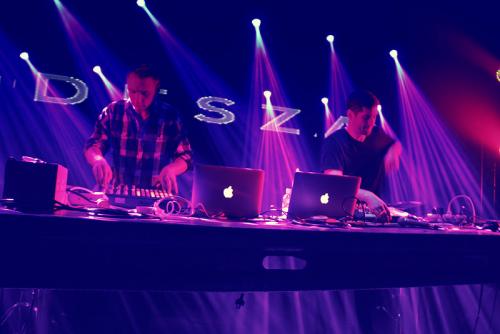 Odesza's third release, A Moment Apart, shows signs of their struggle to retain their identity. The duo, who consist of BeachesBeaches and Catacomb Kid, helped pioneer the ever-growing canon of 'chill electronic', which is now everywhere on YouTube and Spotify. You probably know it, because we've all been recommended a "chill summer mix" on YouTube plastered with an attractive semi-naked girl in the hopes of enticing a view from hormonal adolescents.
But don't let this detract from the music itself. The duo were at the forefront of this sound when they released their second album, In Return in 2014, a masterclass in vocal-chopping laid over a variety of trap beats. Their signature is mellow synths, a featured vocalist delivering a catchy verse before climaxing into a sticky mix of vocal-chops and hook. 
A Moment Apart doesn't improve on it, but it does reach similar heights. Odesza are at their best here when they work by themselves, and tracks like 'La Ciudad', 'A Moment Apart', 'Late Night' and 'Meridian' are all standouts.  The trap beats smattered across 'La Ciudad' are a delight, and 'Late Night' is an updated BeachesBeaches track ('LLC', if you're wondering) which draws heavily from Tycho in the way it creates a lot more space in the sound by adding delay after reverb, instead of the reverse, which is customary.
On the other hand, collaborations with vocalists often seem to slow them down, and over the second half of the album they tend to allow the guest vocalist to dictate the style of the song. The result is competent but bland pop songs. This is a step back from In Return, where they deftly used guest vocalists to heighten their own sound, as on 'Sun Models' (feat. Madelyn Grant).
In contrast, on A Moment Apart, 'Across the Room' (feat. Leon Bridges of soul-singing fame) takes a full three minutes and eighteen to inform you that it is in fact an Odesza song, when a light bit of vocal manipulation emerges, while 'Line of Sight's' hook sounds like it belongs on Troye Sivan's Blue Neighbourhood and 'Higher Ground's' vocals lean on Purity Ring a little too comfortably.
To their credit, Odesza have always been insistent on making their albums flow naturally. The songs sit neatly, with the 'Intro' harkening back to their sample driven first album, Summer's Gone (2012), featuring an excerpt from Another Earth, a 2011 sci-fi film. It tells the story of a cosmonaut who hears a ticking noise emanating from his control panel which he cannot silence, and his realisation that he must fall in love with the noise or go insane. This ticking consequently erupts into the title track which hovers at a similar BPM for its entirety - almost in homage, before fading into 'Higher Ground': a brilliantly sequenced combination. Apparently they're also keen on their Easter eggs, because the ticking re-appears once more on the final track as the album fades out.
"There are flashes of this genius all over the album, but the repetitiveness of many of the songs later on the album deny it from being a truly great album"
There are flashes of this genius all over the album, but the repetitiveness of many of the songs later on the album deny it from being a truly great album. But when it comes to electronic music, the album is no longer the final word. Odesza's last two shows at Red Rocks featured remixes from their first two albums, and repurposed work from their original aliases, so we should perhaps just think of this as a first cut. We'll have to wait to find out how this album will be manipulated, and there's a lot of potential. We can just hope that they find a way to pull their sound out of this mix.