Review: Lorde – Melodrama
Cordelia Lam finds Lorde's second album to be the perfect soundtrack for summer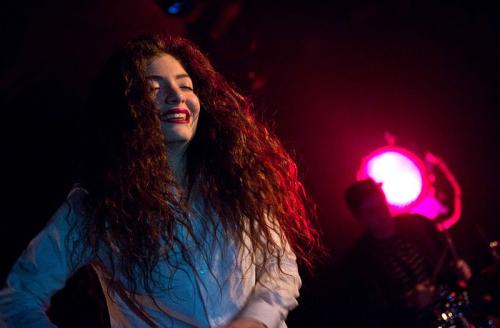 If Lorde's precocious debut Pure Heroine was guarded and sarcastic, her second album Melodrama is something of a confessional. The tongue-in-cheek title recognises the self-aggrandizing immensity of young emotion, but Lorde shares her emotions with largesse on Melodrama all the same.
Pure Heroine was a critical meditation on everything wrong with the image of teenagehood; "I'm kinda over getting told to throw my hands up in the air," Lorde mused on 'Team'. On Melodrama, her lyricism is decidedly more forthright; more dynamic, and refreshingly earnest. "Please could you be tender/And I will sit close to you," she whispers on 'Hard Feelings'; "I am a toy that people enjoy/Till all of the tricks don't work anymore/And then they are bored of me," she laments on 'Liability'. Her vulnerability is heartbreaking. This writer confesses to finding herself lying face down on her cheap student rug sobbing violently to 'Liability' several times during Lent term – it's just one of those songs.
"This writer confesses to finding herself lying face down on her cheap student rug sobbing violently to 'Liability' several times"
Lorde's emotional authenticity is evident not only on the album itself, but also in her general manner, from clothing choice to the way she speaks. After the Pure Heroine hype subsided, she slipped under the radar to heal from heartbreak and find herself. The Lorde that now emerges from her four-year chrysalis is older, calmer, and more self-possessed. Ditching dark lips for pastel blazers, she has replaced her jaded, world-weary pout with excitable candour and a confident grin in promotional appearances. If the Pure Heroine vibe was cool, dark and restrained, the Melodrama concept is its unreserved opposite, painted in bold primary colours.
Indeed, one cannot discuss Melodrama without mentioning colour. 'Green Light' is a triumphant "I'm getting over you" battle cry, the title alluding to a Gatsby-esque longing for the green light, that Big Beautiful Thing lying in wait somewhere in the future. Lorde's synaesthesia hugely influenced her melodic language – she recalls envisioning Melodrama as a "rain of violets and blues". The fascinating soundscape also comes from the imagination of Jack Antonoff (Bleachers, fun).
Unlike large-scale works like Beyonce's Lemonade, which engaged huge teams of writers and producers, Melodrama was mostly a two-person effort between Lorde and Antonoff. This is probably why the album feels remarkably whole, even though each song is a standalone listening experience. 'Supercut' is a sharp, fluorescent, Robyn-esque dance track. 'Hard Feelings/Loveless' combines two songs about romantic disillusionment; the track change takes place through metallic squeaks, a fleeting voiceover, and then a harsh drum intro reminiscent of the beat Antonoff used in Taylor Swift's 'Out of the Woods'.
Listening to Melodrama is gratifying because it's clear how much fun the duo had playing with its sound. As Lorde remarks, "In this post-Blonde [Frank Ocean's acclaimed sophomore album] landscape, we can do whatever we want in terms of instrumentation … I can use guitars and get a big gnarly Flume beat and throw it under water."
Stand-out tracks are 'The Louvre' and 'Writer in the Dark' which, taken together, book-end the beginning and end of a whirlwind romance. 'The Louvre' is a chronicle of a cinematic summer romance. "Summer slipped us underneath her tongue," Lorde recalls as the bassline pushes the song forward through its story, building to a stormy, electrifying chorus. Conversely, 'Writer in the Dark' chronicles the devastation of a break-up; the delivery of the lyric "I am my mother's child/I'll love you till my breathing stops/I'll find a way to be without you" is aching and painful.
Melodrama is the most delicious of summer albums. There are songs for house parties: big, loud, beat-heavy songs tinged with teenage recklessness. There are dizzying, rose-tinted songs for summer romances. And there are songs for the aftermath: melancholy songs for when the party dies down and it's just you, cleaning up the mess in an empty house, thinking. The last song on the album, 'Perfect Places', is the perfect note on which to close. It's a song you sing out loud at the top of your lungs with your friends, a flawless, anthemic Big Song that reminds us we're young and we'll be okay, despite whatever pain and uncertainty that came just seconds before. Melodrama captures the whole experience, moving and indescribable, in the best way – by making you feel like you're not doing it alone