Review: Laura Marling – Semper Femina
The folk-singer's new album is the sonic equivalent of a faded Polaroid, writes Ben Adams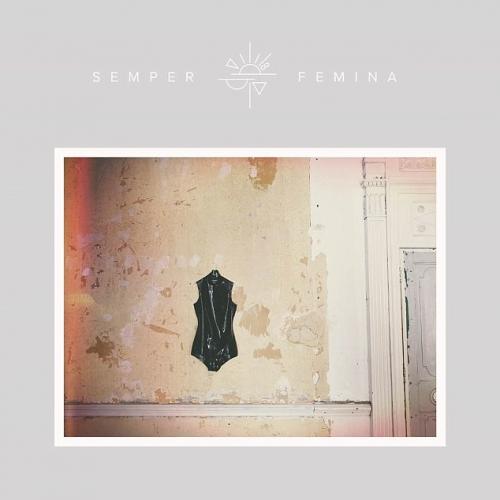 With six albums under her belt at the age of twenty-seven, Laura Marling has proven to be both prolific and remarkably consistent in her output since the release of Alas, I Cannot Swim in 2008. Where 2015's strained and tense Short Movie saw the English folk-singer coping with spirituality, personal demons and unanswered questions in downtown LA, Semper Femina is an altogether quieter affair. This short collection of tracks, whose title translates to 'always woman', sees Marling explore aspects of femininity from a resolutely female perspective. This has always been an underlying facet of her work — see the assertion of female agency in 'Master Hunter' ("you want a woman who will call your name, it ain't me babe") — but rarely has she articulated it with such maturity and nuance.
"The subject matter is certainly ground that Marling has tread before, but she examines the central themes more directly than ever"
Musically, Semper Femina can be taken as a continuation of Marling's past work. The finger-picked arpeggios and open-tuned strumming are here, as are the American inflections of Short Movie. There are new elements too: across nine tracks, we hear duelling jazz baselines, an echoing drum machine, and cinematic strings. On 'Nothing, Not Nearly', she channels early-2000s Wilco with a mixture of mellow country-stylings and erratic electric guitar. Much of the music here plays on tension and release: when the sparse, minor-key suspense of 'Soothing' gives way to sweeping strings, the effect is one of release, but it's inverted on 'Don't Pass Me By' when a bluesy descending chord progression suddenly moves back upwards. Marling's voice is on top form throughout, crossing from gentle falsetto to conversational lilt and back again with ease. What's most striking is the album's warmth: produced by Blake Mills in Los Angeles, it's fuzzy around the edges, filled with enveloping soft-bass and mid-tones. It's the sonic equivalent of a faded Polaroid.
If there is any foible with the album musically, it is that it fails to kick up a gear in the way that previous records have. Though counteracted by the album's short length, the energy of up-tempo tracks like 'The Beast' is sorely missed. The subject matter is certainly ground that Marling has tread before, but she examines the central themes more directly than ever: there are odes of love and admiration for other women ('The Valley', 'Nouel'), alongside explorations of personal identity, purpose and a woman's place in the world. There's also the most heartfelt and sincere declaration of love in her catalogue on 'Nothing, Not Nearly'. She remains a prodigious lyricist, at once cryptically distant and warmly relatable, and finds profound meaning in simple language, as on 'Wild Fire' where she simultaneously asks herself and the listener "Wouldn't you die to know how you're seen? Are you getting away with who you're trying to be?" While her recent records have concerned themselves with lost love and internal strife, Semper Femina seems more content to quietly ponder its subject matter and inquisitively pose its open-ended questions. The ideas expressed are interesting and important, and the sentiments universal, while the tone she strikes is one of compassion both with herself ("I'll do my very best") and with others ("fickle and changeable you are, long may that continue").
Semper Femina is an elegant, thought-provoking collection of songs that moves at its own steady pace and displays a softness and humanity in its instrumentation and deft lyricism. If you're looking for an album of soul-baring confessionals then this isn't it — instead, we have a timely work that encourages consideration of how women are viewed and the problems which they face. Perhaps more than anything, this is a Marling who revels in the joy of life no matter its flaws. As she sings towards the end of the record: "We don't have long, you know? To bask in the afterglow." We ought to make the most of it